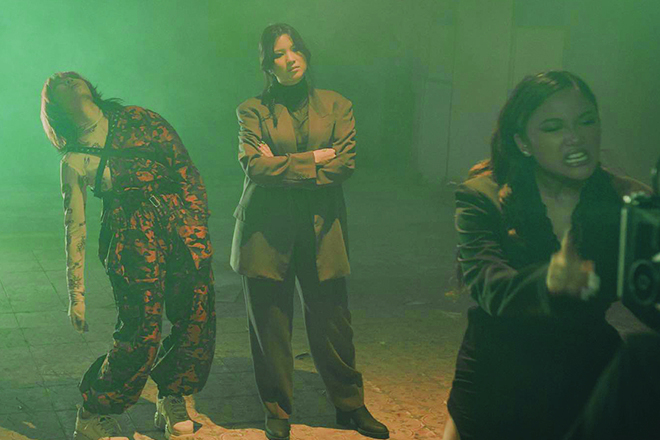 Asia
Marion Jola, Danilla, & Ramengvrl create grrl power on 'Don't Touch Me'
The Indonesian trio vent on patriarchy & feminism
---
While feminism has rapidly gathered momentum in the West following the #MeToo movement and an outpouring of support for gender equality, in Asia things aren't quite as positive. Hoping to shine a light on this fact, Ramengvrl has joined forces with her compatriots Danilla and Marion Jola and released a new single and video 'Don't Touch Me' that doesn't hold back or mince words.
'Don't Touch Me' is a genre-hopping anthem dedicated to womanhood and empowerment. Marion Jola's soulful R&B draws listeners in at the start as she flirtatiously sings pervy lines that are often thrown at her by men. But then all hell breaks loose as Ramengvrl flips the tempo and the mood with rapid-fire, unapologetic bars as she unleashes venom towards the established patriarchy. Next up, Pop singer Danilla joins the fray with a smooth verse that lays down red lines for men and bigs up the women of 2021. While all three singers have different styles, they come together and hold down the message on a track that sometimes feels disjointed musically, but ultimately is powerful. 'Don't Touch Me' works because each of them is allowed to shine in their own unique way.

Directed by Anton Ismael, the music video is set in an abandoned hospital with the three ladies acting out their own dramas - Marion Jola's sensuality, Ramengvrl's fiery, destructiveness, and Danilla's intricate storytelling. The visual elements not only match the respective elements of the track, but also symbolize the many emotional facets of womanhood that are often overlooked or dismissed by men as being hysterical.
Watch the music video for 'Don't Touch Me' below.