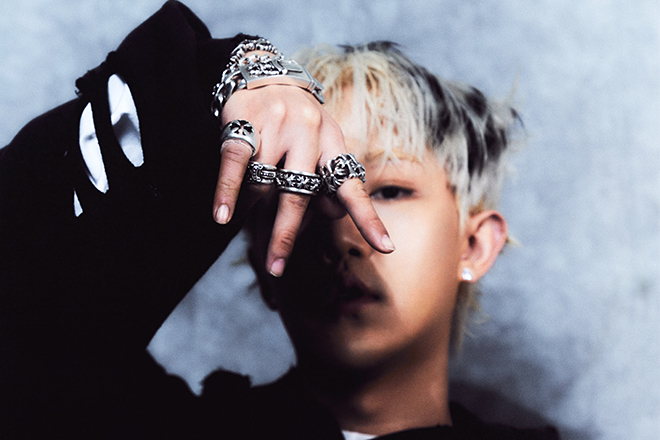 Asia
Lil Moshpit drops 9-track bomb AAA
All-star feature-fest includes A$AP Ant, Reddy & Sik-K
---
Lee Hwi-min's new moniker Lil Moshpit fits the artist-producer to a T. One listen to the 27-year-old's new nine-track album and you can tell he's out to wreck shop and is taking no prisoners. Released by H1GHER Music, he has plans to dominate the burgeoning KHop scene and has recruited some big names to help him do it. The release features Korean heavy hitters like Reddy, Sokomodo, Sik-K, Milli, and Swervy – plus some international looks from A$AP Ant and Strick.
The project kicked off last week with 'Yooooo' [featuring 키드밀리, sokodomo & Polodared], which has already racked up hundreds of thousands of YouTube views. If this joint is an indication, then we can expect a ton of electronic energy from Moshpit's hyped-up Trap sound. Tracks like 'BO$$' and 'Gotta Lotta Shit' are straight-up club anthems-in-waiting. Lil Moshpit describes the sound as "Moshpit club music" and that sounds about right.
There's a sense of fun and immediacy about the record, as evidenced by the way 'A-Team Freestyle' was created when Lil Moshpit linked up with A$AP Ant and Strick a few years back at Electric Daisy Carnival in Las Vegas. They recorded it on the spot and now it's coming to light. As KHop starts to make deep inroads into a scene that's been dominated by KPop, artists like Lil Moshpit should thrive due to their ability to straddle different musical worlds.
Check out Lil Moshpit's 'Yooooo' below and stream AAA here.