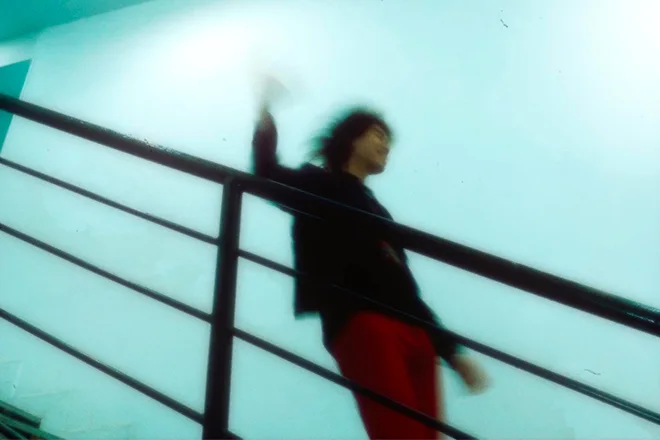 New Releases
Left Hand & da/md head to the mosh pit with 'OPEN DAT SHIT'
And they brought Limitlxss, CCMK & G Rose with them
---
Getting into the middle of mosh pits can be looked at as crazy by people on the outside. But for those who want to swing their arms and legs and bump into others, the mosh pit is a great place for a release. Started in the 1970s at punk rock venues, mosh pits are now frequently seen at EDM or Hip Hop shows, especially when there are big beat drops. Travis Scott is the godfather of mosh pits as he took his unbridled energy and brought mosh pits to Hip Hop.
Left Hand and da/md are now bringing mosh pits to Vietnam. In their latest Trap banger, 'OPEN DAT SHIT,' both Hanoi-based MCs tell the people to get ready for the moshing because it's coming. They also invited three friends to drop verses over the track, Limitlxss, CCMK, and G Rose.
The glitched-out video dosed in green shows all the rappers at a small, dark show. Their goal is one thing - get the mosh pit going. Once this happens, all the close-ups of the people throwing elbows makes the viewers feel like they are in an actual mosh pit. The beat, produced by Dustin NGO, captures the feeling of energy in a room ready to explode. Halfway through, the beat goes mental when it goes through a Jersey Club breakdown. CCMK is on the mic and if people weren't slam dancing in the mosh pit before, they definitely would be for this part of the song.
'OPEN DAT SHIT' is going to make a lot of noise this summer as people get reintroduced to being in small, confined spaces and letting it all go.
Check out 'OPEN DAT SHIT' by Left Hand and da/md featuring Limitlxss, CCMK, and G Rose below.