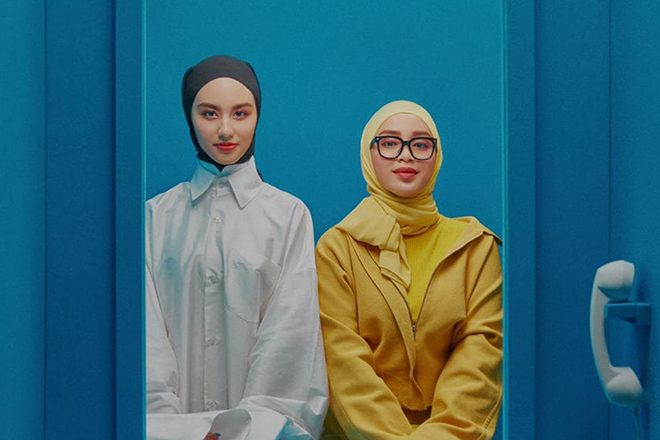 Asia
LAYLA SANIA & BUNGA BREAK DOWN LANGUAGE BARRIERS ON 'BAMBINO 巴比诺'
The Malaysian singer & rapper show off their chemistry & language proficiency
---
Language barriers have always been a low hurdle to cross for fans of Asian-produced music. A wide assortment of cultures and nationalities produce an even wider array of genres and styles. Just look at the dominance of Kpop today or the gradual rise of Cpop in international markets, fans will flock to good music regardless of how much they understand the language. Enter Layla Sania - a Malaysian-born Malay singer whose shift into making Mandarin-language music has taken her home country by storm.
Being a fluent Mandarin speaker since a young age, Layla always saw her proficiency in the language as a strength - allowing her to empathize with her favorite Mandarin songs and to be inspired by writing one of her own. 'Bambino,' her third Mandarin release, is a Hip Pop banger done in collaboration with rapper Bunga. It's a track that is full of zest and infectious chemistry, an impressive feat by both artists who aren't native speakers of the language but are still able to capture the subtleties and emotions needed to give the song life.
"I would like to release songs in English, Korean, or even Tamil," claimed Layla, while admitting that she'd jump at the opportunity to create English or Malay versions of 'Bambino.' If that happened, it would truly channel the multicultural character of Malaysia while still maintaining a contemporary sound that can appeal to savvy listeners of any nationality.
Check out Layla Sania & Bunga's 'Bambino' below.