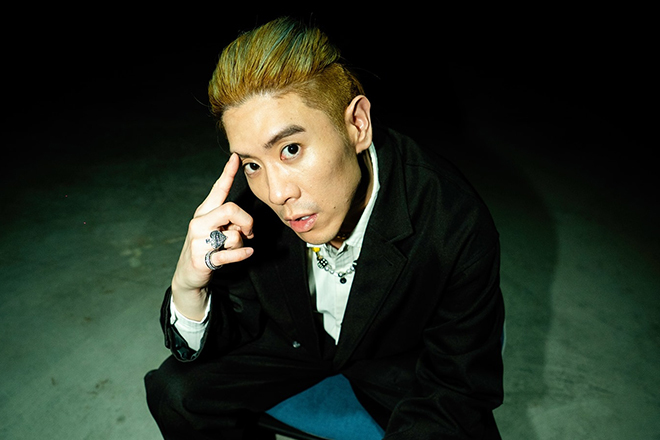 Asia
KINGCHAIN brings both sides of the Taiwan Strait together for 'Not a Cypher'
He enlists Chinese rappers XZT & BLOW FEVER as well as Taiwanese rappers SHADOW PROJECT
---
Taiwan and China may be separated by a 180-kilometer waterway, but they are connected by one big thing - Chinese Hip Hop! KINGCHAIN, a chameleon in the Taiwan club and beat-making scene, links both sides of the Taiwan Strait by getting Shanghai's OG BLOW FEVER, and XZT from Straight Fire Gang on 'Not a Cypher' with Taiwan's SHADOW PROJECT.
BLOW FEVER gets things started with some quick fantasizing about a ménage à trois before the three MCs in SHADOW PROJECT take over. Ye!!ow [椰⾁], Bu$Y [逼⼏] and Paper Jim [纸吉⽶] of Shadow Project each have their own distinctive flow and bounce off each other very smoothly.
Once the beat switches, the scenery switches up, too. XZT is the driver of the Rolls Royce on the second verse and he's on a mission. Fast rapping with Shanghai landmarks in the back, it's easy to see why people love XZT's unique style. BLOW FEVER is the final rapper and he jumps on XZT's beat as well as the third super slow beat switch proving that he can flow on any style of track.
KINGCHAIN doesn't get on the mic here, but his beats are the perfect bed to show off both sides of Chinese Hip Hop in 'Not a Cypher.'
Check out KINGCHAIN's 'Not a Cypher' featuring XZT, BLOW FEVER, and SHADOW PROJECT below.