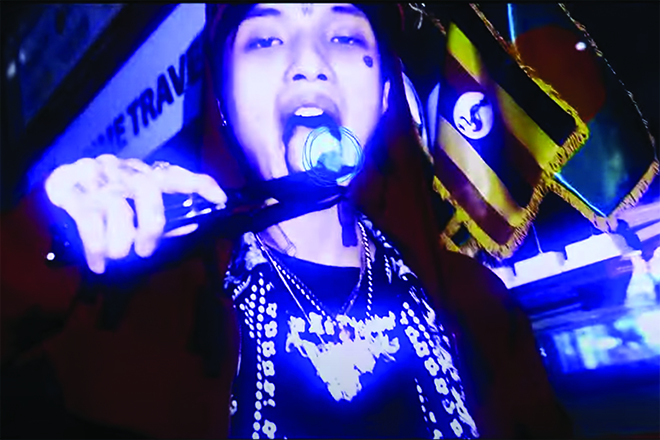 Asia
Keith Ape returns with hallucinogenic video 'Yuh Dig'
The song from the LET'S PLAY! YOU! MAKE ME SAD!!! album is here
---
'Yuh Dig,' Keith Ape's trippy new video, starts out with bats in an ode to Fear and Loathing in Las Vegas. They creep into a lot of scenes as they did when they invaded Hunter S. Thompson's drug-addled mind in the book and later in the movie.
With 'Yuh Dig,' Keith is showing that he's back with a vengeance, and he goes crazy in the video. On his Instagram, Keith promises that 'Yuh Dig' is from his album LET'S PLAY! YOU! MAKE ME SAD!!!, which is on the way.
It's been six years since Keith shook the world with the release of 'It G Ma,' his Trap banger that got global airplay and put Asian Hip Hop on the map. Now Keith is trying to recreate the success of 'It G Ma' with 'Yuh Dig,' a trippy late-night ride down the backstreets of Korea.
To get into the right mindset to rap in the video, Keith needs a smoke and a bite of something good. Once he gets going, the video goes into oversaturation mode, too. He rides out the side window of a car rapping about a wide variety of topics like Benzos, valium, and opium, as well as PTSD and his trust issues. While these topics aren't new to Hip Hop, they work here with the visuals because it feels like you want to keep up with Keith Ape, but there's no way you can. If you do, you might be flying with the bats, too.
Watch Keith Ape's 'Yuh Dig' below.