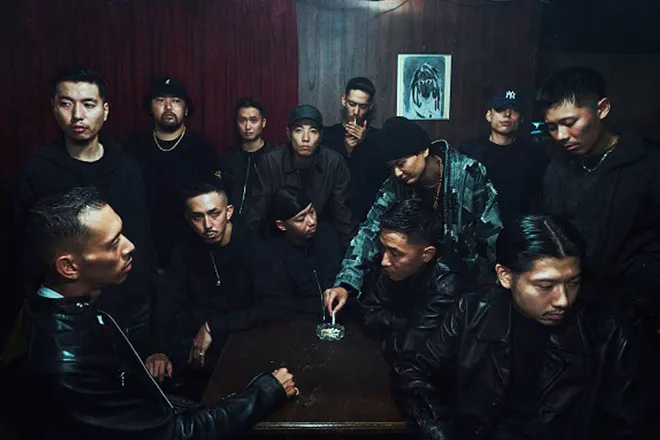 Asia
KANDYTOWN presents the perfect send-off on LAST ALBUM
The Japanese Rap posse says goodbye to their 6 years as a group
---
After six years since their debut single 'Few Colors,' Japan's KANDYTOWN finally sees their storied chapter come to a close. Two albums and two EPs later, the Setagaya-based supergroup has decided to head their separate ways but not without blessing with one last project – LAST ALBUM.
Consisting of BSC, DIAN, DONY JOINT, Gottz, Holly Q, Benjazzy, IO, KIKUMARU, DJ MASATO, MIKI, DJ Minnesotah, MUD, Neetz, Ryohu, DJ Weelow, KEIJU, and YUSHI – KANDYTOWN is a group overflowing with Rap and production talents. LAST ALBUM then serves as a stellar showcase of the group's individual and collective strengths as well as a good way to go out on top.
Tracks like 'Urban Tears' and 'METHOD' delve into '90s boom-bap – a style they've often dabbled in the past, and a nice reference to their Wu-Tang Clan influences. Meanwhile, songs such as 'You Came Back', 'Couch,' and 'Voyage' see them taking on Pop Rap, Jazz, and 2000s Hip Hop respectively. Never ones to tie themselves down, KANDYTOWN has always been willing to dig deep into each member's specialities in their own solo careers and produce a group effort that's greater than the sum of its parts.
On March 8, 2023, KANDYTOWN will perform as a collective one final time at their LAST LIVE concert in Nippon Budokan, Tokyo. That same day will also mark the day of the group's official disbandment.
Check out KANDYTOWN's LAST ALBUM below.