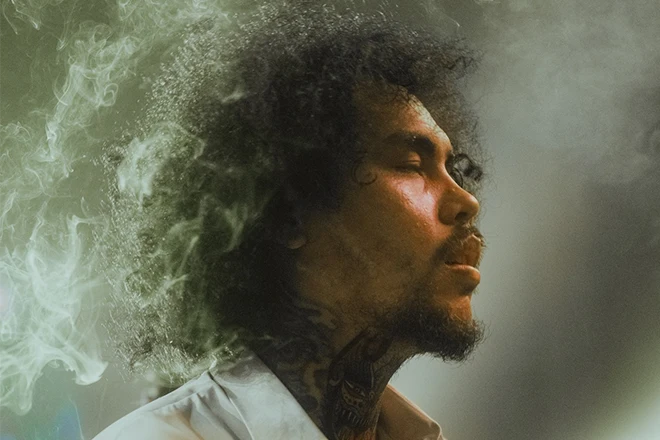 Asia
JRLDM drops the uplifting music video to 'Kuwan'
The Filipino MC talks the talk & walks the walk
---
On his debut album Mood Swing, JRLDM rejects the braggadocious nature of most Hip Hop releases. Instead, he chooses to go introspective and battle his inner demons of self-ruin and mental illness. Mood Swing is an eight-song project that explores the extremes of what makes up JRLDM as a person, and a sonically impressive project to boot as he taps into numerous genres throughout the 30 minutes.
'Kuwan' serves as the album's closer and is an uplifting end to the record's more tumultuous topics. On the track, the Filipino rapper takes a stand against the fakes in Hip Hop who are only in it for the clout, where gossip-mongering takes precedence over crafting art that speaks to the listeners. JRLDM soulfully croons not in a demeaning tone when he criticizes this aspect of Hip Hop, but rather coming at it from an angle of concern and worry.
In the 'Kuwan' music video, we see JRLDM at a backyard dinner party with friends, interspersed with cooking footage of traditional Filipino dishes. It's this familial feeling that supplements the track's themes. It's almost as if he's saying that this is how Hip Hop is meant to be, not a contentious battlefield where you don't know how to trust. It's JRLDM fully talking the talk and walking the walk.
Watch the music video for JRLDM's 'Kuwan' below.