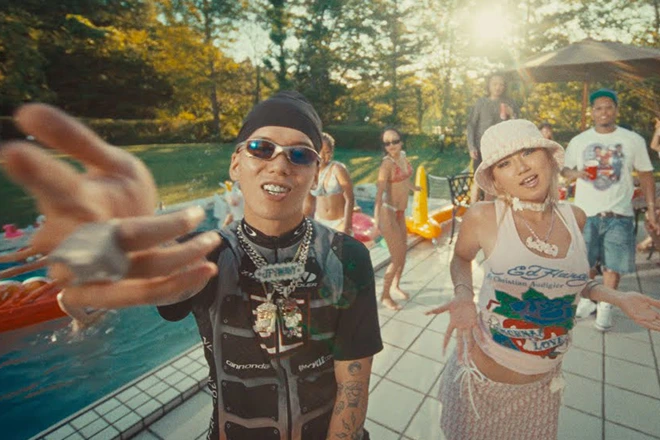 Asia
JP The Wavy has the dream pool party with LANA on 'What's Poppin'
Summer ain't over for JP & the crew
---
As September moves toward October, the days get shorter and the weather turns perfect for light jackets. There will always be people who believe in the endless summer and want it to go on forever. One of those people is Japan's megadon, JP The Wavy, who released 'What's Poppin' on September 15, with guest LANA.
JP's style is always 2000s, and on this one, he goes for the Murder Inc. era. The song is the first single from a collab EP, Hit Different, which is produced by JP's long-time collaborator, JIGGS. As soon as the song starts, it gives the feeling of familiarity and warmth, but with an updated 2023 twist.
The video, as with most videos centered around a pool party, is dreamy. JP is rocking all his ice even in the water and might be the first human to make a swim cap look fly. The people are partying all around by doing things like cannonballing into the pool, and dancing around in perfectly small swimwear. LANA adds a sultry R&B verse to an already steaming song.
'What's Poppin' is the song that keeps that summer going until there is no summer left.
Check out JP The Wavy & JIGGS featuring LANA's 'What's Poppin' below.