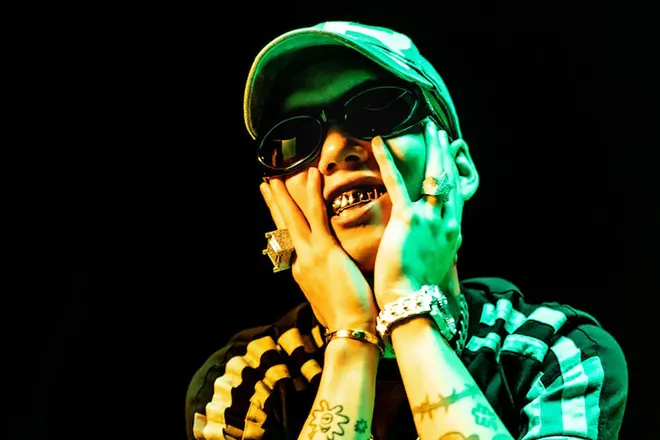 New Releases
JP THE WAVY links with Bankroll Got It & Anarchy on 'iina'
The Japanese MC has a 6-track EP on the way
---
JP THE WAVY is making big moves. He recently released 'iina' with Anarchy, which is the first song on a 6-track EP exclusively produced by Bankroll Got It, a production team of brothers based in Los Angeles.
'Iina' is a dark and brooding piece of cosmic slop that is glued together by JP's understated stylings. After a beat switch that gives it a more uptempo feel, Anarchy adds some excitement to the track for the final verse.
This is just a quick taste of Bankroll Wavy, JP's EP that will be out on September 7. He's not only got some big name features from inside Japan [Lex, Awich, and Nasty C] but also some heavy hitters from America including O.T. Genasis of 'Coco' fame as well as Lil Keed, who passed away last year.
What better way to promote the EP than to get out and see the people? The Bankroll Wavy tour has just been announced for five dates from October 21 to November 18 all over Japan. JP will be doing the all ages show with meet and greets ahead of time for anyone needing that fix.
Check out JP THE WAVY's 'iina' featuring Anarchy below. Get tickets to see JP THE WAVY live here.