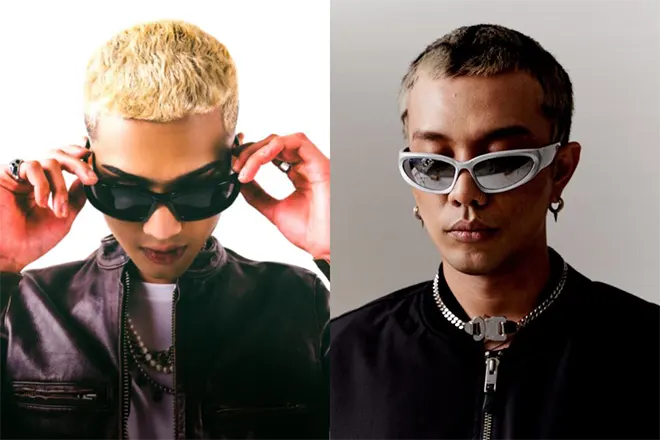 New Releases
YHB Sleepsalot teams up with Nakalness for 'Tukar Currency'
This border-crossing collab marks the first time the artists have worked together
---
Singaporean rapper YHB Sleepsalot first started releasing music independently in 2019, but he soon received a significant rise in listenership and fans when he released a track with the acclaimed Malaysian rapper SonaOne in 2021. The single, titled 'Jatuh Boi' was released under Def Jam Singapore, and YHB Sleepsalot became the youngest rapper on the roster when he signed with them.
To mark his return to the music-releasing foray, he teamed up with yet another Malaysian rapper for his first single of the year. This time, it's Nakalness from the Johorean rap collective FORCEPARKBOIS. Their collaborative track 'Tukar Currency' arrived on all streaming platforms on November 4.
The track's title directly translates to 'Currency Exchange', which is one of the first things you'd do when you travel to another country. In a press release statement, YHB shared the inspiration behind naming the track. Earlier in March, he visited Malaysia for the first time since the pandemic, "I had to get to a money changer and it immediately brought back memories. It felt weird, and it helped me remember why going to Kuala Lumpur is so important to me – it's always an exchange of culture and ideas. It really inspires me."
The infectious and breezy track is exactly that - an exchange of cultures and ideas between two countries, Singapore and Malaysia, and their representatives YHB Sleepsalot and Nakalness. YHB cements it by saying: "Both our countries are like cousins – the people, food, and culture. It's so beautiful to see both similarities and differences!"
Check out YHB Sleepsalot and Nakalness' 'Tukar Currency' below.