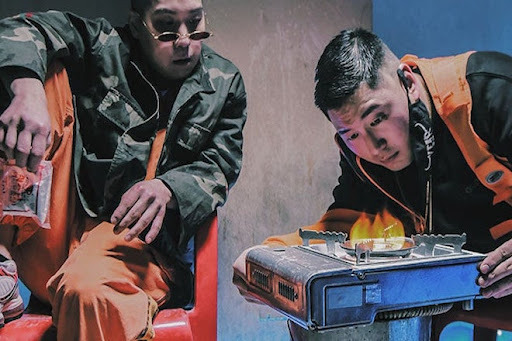 Asia
JL from Year of The Ox is riding the 'Squid Game' hype train
Three minutes of dope rhymes & chaos
---
Unless you have been living under a rock for the last few weeks, you have to have heard of Squid Game by now. The binge-worthy Netflix series has taken the world by storm, and fans are channeling their enthusiasm into creative projects. This includes JL, one part of the American-Korean rap duo Year of The Ox [YOX], as he dropped a surprise track titled 'Squid Game' on YouTube,
Consisting of JL and Lyricks, YOX has built a loyal following since they burst onto the scene with their debut single 'SEVEN RINGS.' The duo is best known for cultivating their Asian-American identity by marrying pop culture references with sick beats and hot bars. JL's latest release, 'Squid Game', is a fitting homage to the latest global phenomenon.
The beat, produced by JAEYOUNG, is eerie and bass-heavy, with a bit of distortion and chaos, matching what viewers of the show experience. JL gets in his pocket and unloads his bullet-like bars while reimagining himself as one of the protagonists on the show, striving to survive and come out the last man standing in the Squid Game.
The show follows the classic Battle Royale trope where a group of destitute people is lured into playing children's games to win big money or die trying. It has topped the Netflix viewing chart all over the world and has everybody talking about it. Many see Squid Game as a definitive triumph against the Western-dominated entertainment landscape. It's only suitable to have YOX's JL to boast about it in rap, as he has been advocating Asian pride and representation throughout his career on the mic.

Check out Year of The Ox's Squid Game below.