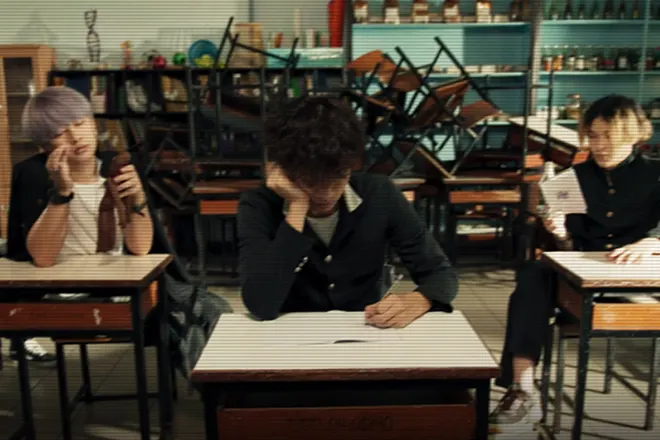 New Releases
Iseast goes for hyperspeed on 'Nitrous Oxide'
The Thai rapper is joined by Jb.lovehate, SUMDONG, KSoul & Repaze on the track
---
"I put a NOS tank in the back of the trunk," are the first words rapped by Thai MC Iseast on 'Nitrous Oxide,' his final single from his Materialist album. For anyone that hasn't caught one of the Fast & Furious movies, a NOS tank is a nitrous oxide system that makes the cars go on hyperspeed as soon as a special button is pressed. With the song, Iseast is showing that he, as well as his friends Jb.lovehate, SUMDONG, KSoul, and Repaze, can tongue twist with the best of them.
Iseast is up first and he goes in. He said in a Facebook post that he has been thinking about making a whimsical speed Rap song for a while and he finally did it. While he also claims the song is not as deep as his other work on the Materialist album, he just wants everyone to enjoy the "boiling atmosphere" of the song. Jb.lovehate, SUMDONG, KSoul, and Repaze all get to scream and shout while rapping their asses off in the song. It's Hip Hop at warp speed.
The video for 'Nitrous Oxide' goes into the school as all the MCs get theirs while rapping in classrooms at various stages of disrepair. SUMDONG, a former contestant on Show Me the Money Thailand, and KSoul, tear the classrooms up with a quickness, so rapping isn't the only thing that is going fast.
Overall, speed rapping is a niche corner of Hip Hop, but when done right, it's really interesting. Iseast's 'Nitrous Oxide' makes a statement that the five featured MCs have skills for days, and can go toe to toe with the best speed rappers out there.
Check out Iseast's 'Nitrous Oxide' featuring Jb.lovehate, SUMDONG, KSoul, and Repaze below.