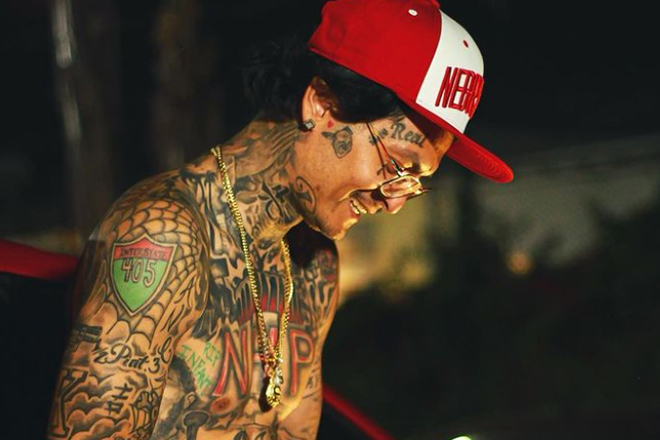 Asia
Inglewood's P Thrizzle is navigating a new trajectory with Norfside Navy
Point your compass North for this one
---
The streets aren't for everyone, especially in the gang-infested areas of neighborhoods of Los Angeles, California. In the southwestern city of Inglewood, it's the red flag that is flying the highest as the area is predominantly filled with The Pirus. The Westside of this area is home to the Inglewood Neighbourhood Pirus or NHP, and this is the set claimed by the Filipino rapper known as P Thrizzle.
Originally known as Baby Half Pint, P Thrizzle has stormed onto the California Rap circuit over the past two years with his group Norfside Navy. But before he was into rapping, P Thrizzle lived a life that was characterized by gangs, child placement services, juvenile detention centers, county jails, and street-corner shootings. It's of importance to note that P Thrizzle joined the NHP at only 12 years old and was the only member at the time of Filipino descent. This was not a typical occurrence, so P Thrizzle had to show his loyalty at every moment. Throughout this period in his life, P Thrizzle got shot on 12 occasions with one of the bullets still lodged near his heart. After two comas, surgery to remove a bullet that was lodged in his spine, and a few missing fingers that were shot off, P Thrizzle decided it was time to concentrate on this Rap thing.
Since shifting his focus to music and adopting the moniker P Thrizzle, the Inglewood rapper has been on his grind. His skills have already been recognized, being tapped to appear on the duet with BounceBackMeek for 'Strips' then opening up Meek's posse cut 'Ruth Kris.' His authenticity is undeniable and his voice and delivery are also on point. So Norfside Navy is definitely a group to keep your eyes on especially if they keep dropping heaters like the Rucci-assisted 'Say So'.
You can keep up with everything P Thrizzle-related by following his YouTube account for vlogs, videos, and behind the scenes moments from the streets here.