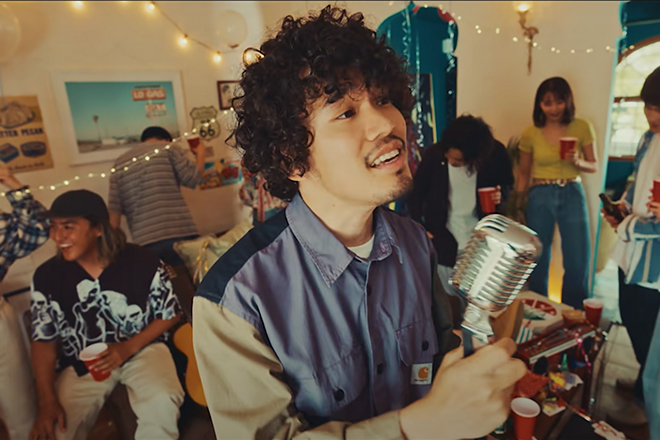 Asia
Japanese producer GeG reveals how good life really is
The jazzy 'Life is Good' features VIGORMAN, Hiplin, SNEEEZE & Rin音
---
There's some crazy stuff going on in the world. Rising inequality, the climate crisis, and The Simpsons just won't end. Oh, and there's a raging pandemic that has halted most of our plans and lives for a year and a half, the end to which is just barely in sight.
Japanese producer GeG is here to tell you that things really aren't as bad as they seem. 'Life is Good' is the latest release by the producer on Goosebumps Music, a label he launched towards the end of 2020.
The track features vocals from Japanese artists VIGORMAN, Hiplin, SNEEEZE and Rin音. The video is a colorful burst of color and positivity, and also features Riko, star of Japanese dramas Our Story and Black Cinderella.
The instrumental laid down by GeG is a jazzy, funky tune that has a real retro feel that is mirrored in the music video. Hiplin croons soulful verses calling on everyone to support each other in hard times. VIGORMAN brings his own heat, philosophising that it's better to take your own path rather than try to fit in with society's expectations. Rin音 finds comfort in music, and SNEEEZE reminds us we have 'one life' and we best do something with it.
Matching the retro, positive vibe of the track, the video is full of bright oranges and blues in a retro-style diner, before moving to a bright daytime house party. The video follows a button-down waitress, played by Riko, who comes across a flyer left behind at a table by a customer and decides to go along and let loose. The party, with all of its partiers drinking alcohol, is very intimidating for the shy girl. It seems as though she may leave - which is devastating; the poor girl just wants to have a good time. Before she does though, she is pulled onto the dance floor by a couple of sympathetic party goers and a great time is had by all. Nice. According to GeG and crew, great music and making friends is the secret to the good life.
Check out GeG's 'Life is Good' video below.