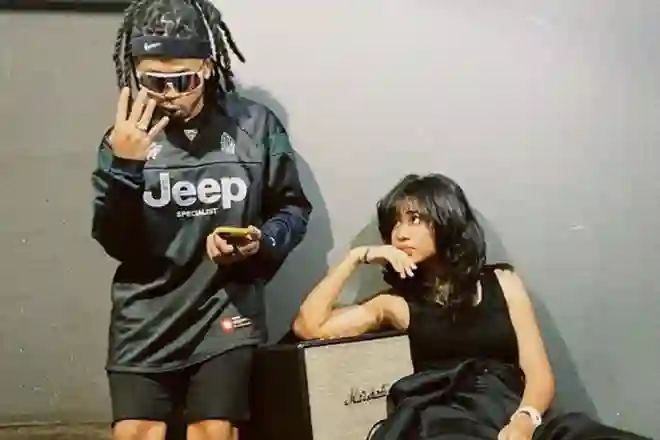 Asia
Hullera, Fuego & DJ Ziqq drop visuals for 'SHTICKY'
The stank-face is in order
---
Hullera and Fuego dropped their collaborative track 'SHTICKY' earlier in September, and it's an absolute heater. The two-minute track, produced by DJ Ziqq features a grimy beat and a thumping 808 kick drum that carries the energy way through all th. Hullera and Fuego don't hold back on it either, exchanging rhymes with full bravado. The trio has been performing this track ever since its release, and now, they have finally released the music video for it.
The video for 'SHTICKY' dropped on October 13, and its visuals are an exact representation of what the track's sound entails. No flashy lights and exaggerated storylines here, just a camera with a night vision tint, the MCs spitting in alleyways, along with footage of the trio performing at what seems to be a few club nights spliced together.

Hullera is smooth as ever on her verse, proclaiming to the ether the kind of women she's attracted to, as well as weaving in cultural references and a homage to Kid Cudi's iconic 'Day 'n' Nite' in her bars. Fuego reminds listeners that he's not one to be fooled with and that he cannot be G-checked by you.
'SHTICKY' is the kind of track that will get your head bobbing instantly and keep you stank-faced throughout.
Check out the music video for Hullera, Fuego, and DJ Ziqq's 'SHTICKY' below.