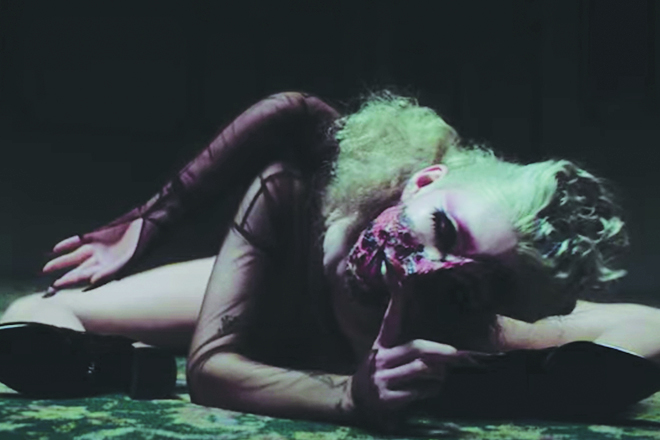 Asia
Horrorcore meets Hip Hop in Nina Utashiro's 'Aria'
The Tokyo-based fashionista is creating a stir with Goth Hip Hop
---
Tokyo-based New Yorker Nina Utashiro is transitioning into Hip Hop after founding the independent magazine PETRICHOR in 2018. After cutting her teeth as an in-house editor at various fashion titles, Utashiro channeled her creative energy into PETRICHOR - built around the Tokyo Hip Hop community. Having established the platform, she has now set out to create her own music, launching a new single 'Aria' that is part of her forthcoming Operetta Hysteria EP due later this summer.
The dark and goth-y music video for 'Aria' was directed by filmmaker and art director OSRIN, and features Nina dancing spastically and catwalking in a Jean Paul Gaultier Haute couture-inspired look. The track itself is a shotgun marriage of UK drill and 80s industrial music, with Nina's rhymes riding confidently over the jarring rhythm. SaidOSRIN, "Nina's music, presence, and level up were simply exciting to shoot. I wanted to create a sophisticated joke with her".
Nina mentioned in Cracked magazine, "There were some things I did for the first time in my video - choreography, VFX, and crying on cue. So it was fun but very, very tense. I wanted this to top everything I've made in the past, and I wanted to experience something new."
Check out the 'Aria' video by Nina Utashiro below.