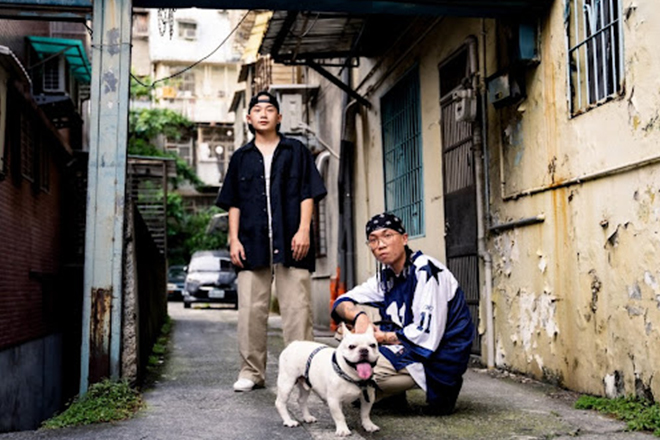 New Releases
Horny Doggy rides from the Westside of Taipei
PopYourSoul with that G-Funk
---
The New-Taiwanese [Hokken] movement has become trendy among Taiwanese rappers, and westside Taipei duo Horny Doggy [春犬], with MCs WILD and A Green, are definitely riding on it with a localized G-Funk style. Recently, they dropped a new track with summer vibes written all over it, 'On Ride', produced by Pig Skin, and paired with the embellishment of a Talk Box from Funk dancer-teacher and musician PopYourSoul aka Xiao Lung from Jazz Funk Studio. The duo rides the beat with ease and expresses their love for the West Coast lifestyle running in their veins while shouting out their hometowns, Shezi and Kailan. 'On Ride' surely makes people want to pop, lock, and drop it to the beat.
The music video for 'On Ride' has elements of Chicano culture like flannel plaid shirts, white vests, khakis jumpsuits, high white tube socks, Nike Cortez, and lowriders. It's set in a place that resembles a southern US and Mexico border town in the desert for a chilled-out party in the sunshine. Rappers WILD and A Green show that they know how to make G-Funk as well as have a humorous side to them.
Watch Horny Doggy's 'On Ride' featuring PopYourSoul below.