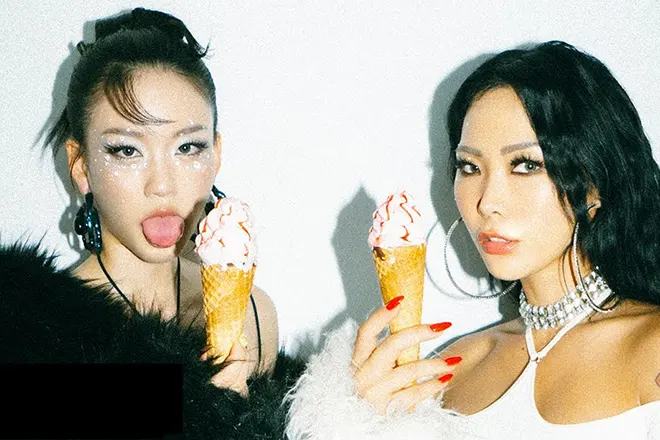 New Releases
Honey J enlists Lil Cherry for Miami Bass banger 'Honey Drop'
The choreographer turned rapper is ready to make you dance
---
Music is supposed to inspire escapism from dark times. Over the past two years, while the globe has been enveloped in the COVID-19 shadows, artists have been making music that is a little more upbeat and positive. Beyonce and Drake both dropped house music-inspired albums, so it's only natural that other artists are bringing their BPMs up.
Honey J is a choreographer turned rapper and has come out with a club slapper, 'Honey Drop,' featuring Lil Cherry. The song has Miami Bass and Electro roots, which is great since it's so different from the slow and syrupy Trap that permeates modern Hip Hop.
Right from the get-go, it's easy to hear the 'Planet Rock' influence that makes you want to jump up and dance. Honey J grabs some friends and dances through the whole video, even busting some really Old School moves that are perfect for the TikTok generation. Honey J's rapping is more call and response, but it works well for her first time. When Lil Cherry shows up for a quick verse, the beat drops down into halftime and builds the energy for the track to get fast again.
With the support of Korea's More Vision, a co-sign by Jay Park, and another song ready to go ['Look' featuring Blase], Honey J's inspired song is bringing that much-needed fun back to Hip Hop.
Check out Honey J featuring Lil Cherry 'Honey Drop' below.