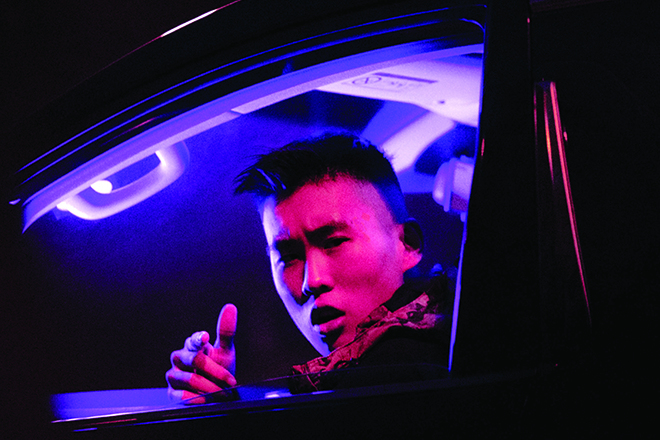 Asia
Haysen Cheng drops a music video for his gritty new single 'Restart'
The shadows & neon of Hong Kong shine brightly at night
---
Hong Kong rapper Haysen Cheng has been quietly building an intensely loyal fanbase since his critically-acclaimed album Durags and Chopsticks was released in 2019. Between then and now, he has put out a number of freestyles and singles, including 'Two-Step' with fellow Hong Konger Dough-Boy. His trademark gravelly baritone makes him instantly recognizable on the Chinese rap landscape, but don't sleep on his lyrics. They are full of real-world wisdom. Especially for a 21-year-old.
His latest single 'Restart' is typically gritty and direct, talking about maturing and growing as an artist through everyday things, like wanting a pair of 'Brons or a feature from another rapper. Now, with more experience and game, he has the confidence to say he was 'Born rich had to start again from the gutter' as an artist.
The music video, shot by Travis Good, is a steel and concrete interlude, with all the shadows and colors of neon Hong Kong at night, minus the glitz. It's two minutes and twelve seconds of tight English and Mandarin flow, ending with the sun coming up on Kowloon rooftops, as the day gets ready to restart.
Haysen Cheng's 'Restart' can be streamed here or watched below.