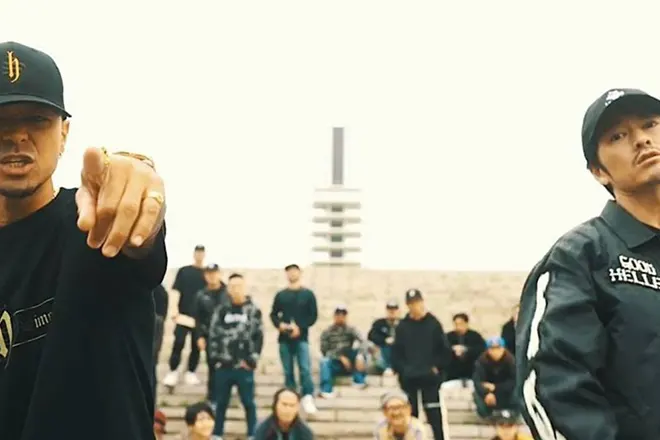 New Releases
Golden Age is DJ Honda & SIMON JAP's ode to 90's Hip Hop
The veteran Japanese producer & rapper come together for a new album
---
27 years since his self-titled debut album and 15 records in between, DJ Honda has been proudly carrying the torch for 90s-inspired Boom Bap production in Japan. Through his many beat tapes and collaborations with notable Japanese rappers, the Hokkaido DJ shows a mastery of what makes Boom Bap tick – evident on his latest release Golden Age with fellow Japanese rapper SIMON JAP.
The 12-song project features SIMON JAP rapping throughout, with a few guest appearances along the way by Rudebwoy Face, Chouji, Grace, D.O., and more. With nostalgic beats by DJ Honda serving as an immersive backdrop, every MC that shows up comes with a clear reverence for Boom Bap Hip Hop, taking on recognizable flows that more than shows their appreciation for the sound but also adds their own Japanese twist to it. There is a mix of English and Japanese lyrics throughout, making the record feel fresh and familiar at the same time.
The duo has also released a music video for the album's title track. In it, they celebrate Japanese Hip Hop culture – featuring a flurry of Bboys, Bgirls, and skaters. The visual itself continues to shower love on the dance-centric era of the genre.
"Now what you hear is not a test/I'm rappin' to the beat/And me, the groove, and my friends/Are gonna try to move your feet," SIMON JAP lifts from the Sugar Hill Gang's classic 'Rapper's Delight' on the intro, just so people know where Golden Age is coming from.
Watch DJ Honda and SIMON JAP's music video for 'Golden Age,' and listen to the full album below.