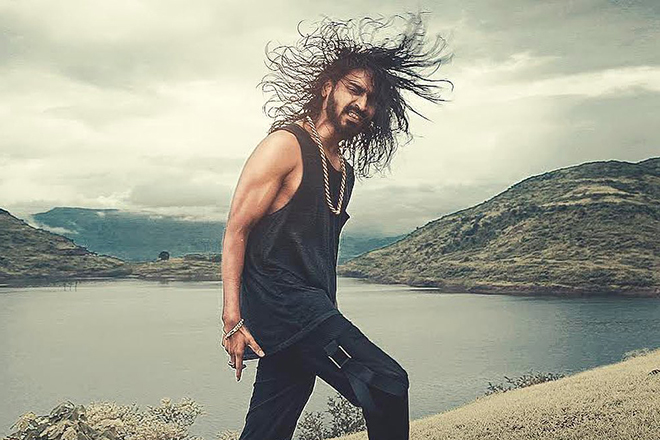 Asia
Emiway Bantai fights off his own demons in the intense 'Jawab De'
The Hindi Rap star looks within to find out who he really is
---
The first 10 seconds of 'Jawab De' sucks viewers into Emiway Bantai's world. The sample of soft, angelic voices singing begins, and the camera pans over the mountain range next to a reservoir. As soon as Emiway gets up to rap, a lightning bolt strikes the water and a flurry of emotion spills out in the lyrics.
For the next three minutes, Emiway gets hype. His powerful words are yelled at the viewer from the top of a mountain. 'Jawab De' is all-consuming and impossible to look away from. The only small break is halfway through when he pauses for a few seconds to get ready for the next verse. Then it's off to the races again as Emiway raps his ass off for the rest of 'Jawab De.'
As an independent superstar rapper in India, Emiway has a lot of demons. He admits that he's hit the bottle too hard and wants his lord and his friends to forgive him. He's pleading to his fans, but he's also pleading to himself. He's pulled himself up from working at the Hard Rock Cafe to becoming one of the most popular rappers in India. He's battled it out with former friends, but this fight is the toughest. This is the time he has to be the one who figures out who he is. Like a gladiator who has slayed all his opponents, Emiway has to fight his most worthy opponent - himself - in 'Jawab De.'
Watch Emiway Bantai's 'Jawab De' below.