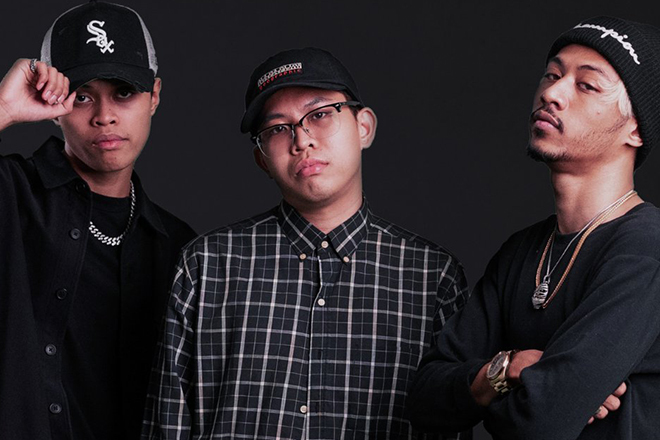 Asia
AE$OP CA$H, Perk Pieterk & Feez capture the lightning in a bottle on 'Don't Wanna Go'
The single is part of Season 2 of the ongoing Majulah Weekender series
---
Recorded within a single weekend, 'Don't Wanna Go' was created as part of Majulah Weekender's ongoing effort to pair burgeoning homegrown Singaporean talent with established local producers – spurring on Singapore's music scene to new heights. Rapper AE$OP CA$H, R&B crooner Feez, and producer Perk Pieterk made the track as an ode to their respective creative processes, saying in a press statement that they were "bringing things back to basics as the pandemic has made it rough to be creative."
At only two minutes, 'Don't Wanna Go' is brief, but that doesn't mean AE$OP and Feez don't deliver captivating performances throughout. Over a 90's Boom Bap beat, AE$OP spits a laid-back verse that complements Feez's smooth vocal runs. Perk's production plays to their strengths as the track is stripped back and leaves the spotlight on both vocalists to shine.
Speaking on the collaboration, Feez claimed, "The whole process was really fun and easy. Working with Perk and AE$OP was just an amazing session overall. We all vibed naturally and the whole process was smooth." Furthermore, the music video was shot during the same weekend, too – making the birth of 'Don't Wanna Go' an endearing lighting-in-the-bottle effort.
Majulah Weekender is an episodic series that documents the creative process between many of Singapore's underrated musical talents. Currently in its second season, be sure to keep an eye out for even more great collaborations from them in the future.
Check out AE$OP CA$H, Feez, and Perk Pieterk's 'Don't Wanna Go' below.