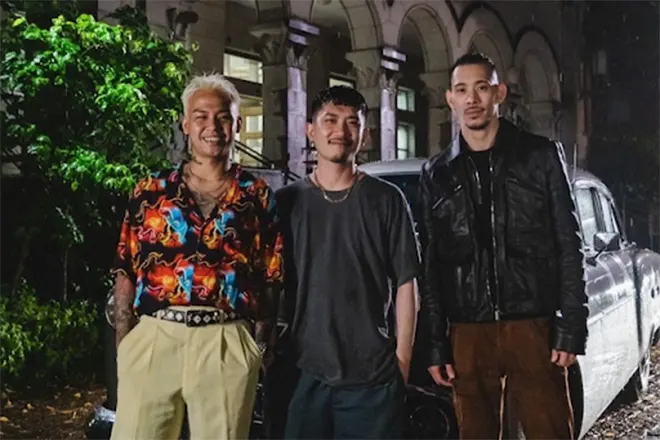 New Releases
DJ TATSUKI takes us back to the 1950s with 'Tokyo Kids' featuring IO & MonyHorse
A delicate work sampling Hibari Misora's masterpiece
---
'Tokyo Kids' is a song that brought back DJ TATSUKI's childhood memories by sampling the masterpiece 'Tokyo Kid' from Hibari Misora, one of Japan's most famous multifaceted singers, actresses, and cultural icons of the post-WWII era.
"I remember that Hibari Misora's song 'Tokyo Kid' was played at my grandmother's house when I was little," TATSUKI said in Eyescream. "Shortly after the spread of COVID-19, I had the opportunity to re-listen to 'Tokyo Kid.' When I listened to it again, it was so fresh that I didn't think it was a 1950's song. This time, I sampled 'Tokyo Kid' to convey to the world the lively, fashionable, and cheerful part of Tokyo, where I grew up."
The beat was co-produced by DJ TATSUKI and MET as MTHA2, with Japanese rappers IO and MonyHorse each splitting a verse, and their smooth flows making the track lively, "Playing in the city do it like this/How to play our songs and playing/TOKYO KIDS' they sang in the catchy chorus."
The vintage gray-toned video takes it back to the 1950s, with a delightful blend of the new and old Tokyo. It also has great cover art for the song with sketches of the rappers and DJ TATSUKI plus the Tokyo Kid, and Old-School graffiti front for the title.
"I hope you will be interested in Hibari-san's music and Hip Hop culture again through this song. Above all, it would be great if the people could have a little fun listening to it," said TATSUKI.
Check out DJ TATSUKI featuring IO & MonyHorse's 'Tokyo Kid' below.