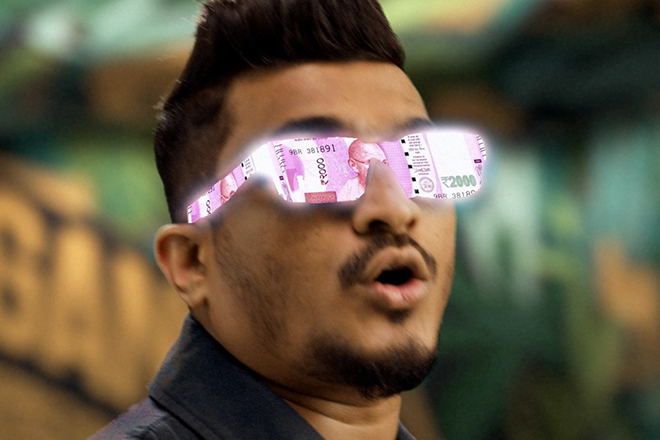 Asia
DIVINE, KSHMR & LIT Killah link up for 'Lion Heart'
The bridge is being built between Indian dance music & Hip Hop
---
Indian-American singer, producer, rapper, and songwriter KSHMR is one of the biggest DJs in the world and is making his mark in the world of dance music, notably landing on DJ Mag's Top 100 DJs list at number 11 in 2021. His latest release, 'Lion Heart,' is as ambitious as it sounds, as he recruits Hip Hop giant DIVINE plus other global talent including Argentina's LIT Killah, Amsterdam-based Jeremy Oceans, and Indian-American vocalist KARRA for a massive sonic showdown.
At its core, 'Lion Heart' is an uptempo electronic dance ensemble that splashes into the realm of Pop, Hip Hop, Trap, Latin, and even a little Country twang all in a little over three minutes. Jeremy Oceans starts off giving 'Lion Heart' a bit of a foot-stomping boogie oogie oogie feel with a lot of handclaps and heart thumps. KARRA jumps in at the beat switch and makes the song go Twerk with her chorus.
Gully Gang leader DIVINE is up first on the verse and like everything he touches, it's gold. There's a reason why DIVINE is as popular as he is. He takes a verse and weaves a story perfectly for the song, and just like that he's gone. Leaving people wanting just a little more. On the second verse, LIT Killah gives the song Latin flavor with his Auto-Tuned verse.
'Lion Heart' has a lot going on inside of it. With the combination of Desi Hip Hop, Latin Trap, and County, the song could easily go off the rails. KSHMR shows why he's one of the greatest producers in electronic music by piecing it all together in a cohesive way that sounds good on loud speakers. 'Lion Heart' also is exquisite in headphones because it's mixed in 360 Reality Audio for a totally immersive experience.
Check out KSHMR's 'Lion Heart' featuring DIVING, LIT Killa, Jeremy Oceans, and KARRA below.