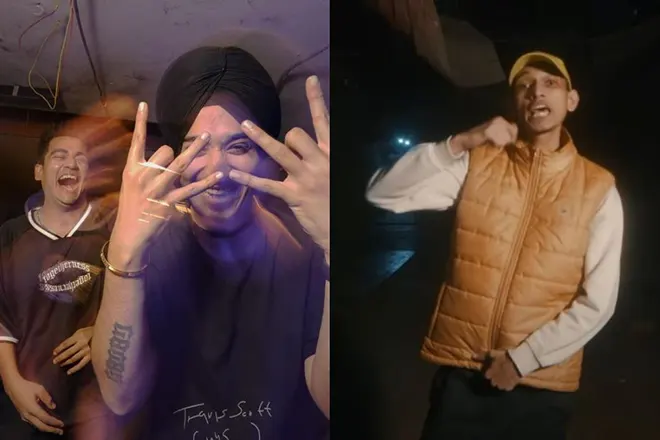 Asia
Deep Kalsi, Panther & Umer Anjum let the 'CLOUT' chase them
A banging collab of young kings doing their thing
---
Deep Kalsi's melodious voice is well-known and loved in the Indian Hip Hop scene. We've heard his hits with stars like Raftaar, KR$NA, Karma, and so much more. If there was a claim for the title belt for King of Hooks, Deep would be wearing it.
Panther is another name from the bubbling Indian scene that's been buzzing. The 23-year-old MC started gaining a bigger fanbase in 2022 during MTV Hustle 2.0, a Hip Hop reality TV show in which he participated. Upwards has been the only direction for Panther since then, and he's been killing it with his recent releases.
Then, there's Umer Anjum, the younger brother of Talhah Anjum, a veteran Pakistani MC from the iconic duo called Young Stunners. That's a heavy weight to carry into your very-own Rap career, but the young MC clearly doesn't mind.
What do you get when the three of these young kings collab? Only tracks that bang. On May 15, they released the single 'CLOUT', a three-minute cut that exhibits the best of their lyricism.
Deep Kalsi opens the track with its outrageously infectious hook, before passing the baton on to Umer – who drops a fiery verse over the bouncy beat, switching between a fast-and-furious approach and a slow-and-composed take. Panther then jumps on the second verse, timing his opening bars with the punchy keys that drive the overall melody of the track's instrumental.
When you're this great at what you do, you don't need to chase the clout. Instead, it chases you.
Check out the official music video for Deep Kalsi, Umer Anjum, and Panther's 'CLOUT' below.