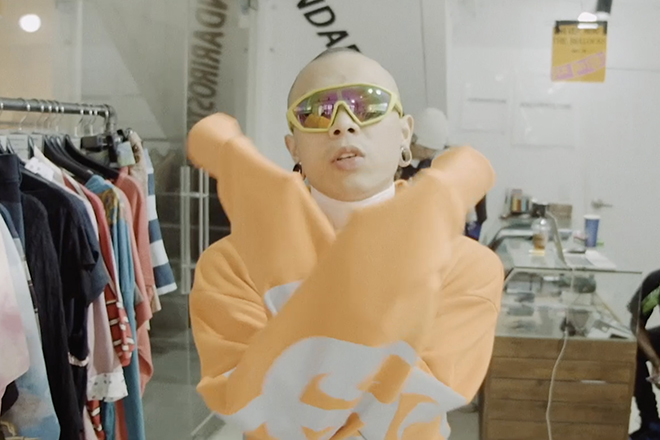 Review
Shanghai rapper Charity SsB Drops a dark trap banger 'Hit on My Old'
The genre-bending, fashion-forward artist may not be underground much longer
---
Charity SsB has been consistently blowing up the scene in Shanghai for a minute now. His 2020 mixtape NIC3 2 MEET U established him as a genre-bending, fashion forward force who effortlessly blended everything from Hardcore mosh pit fare to sing-a-long anthems. A mainstay on the Shanghai alternative scene, it seems there's nothing he won't try – and succeed at.
In 'Hit On My Old' Charity SsB comes straight for the jugular with a dark, sexy Trap joint that evokes A$AP Ferg or Keith Ape [who he's collab-ed with] without sounding like it's trying too hard. It's just two minutes of dopeness that will get you hitting rewind to find out what the hell he just said. The video is fire, too – his crew flexing in the street, in a designer studio...and at a cake shop? OK, you're gonna have to hit rewind for that one, too. This is Shanghai underground right now, but probably not for much longer.


Charity SsB's 'Hit on My Old' can be watched below.