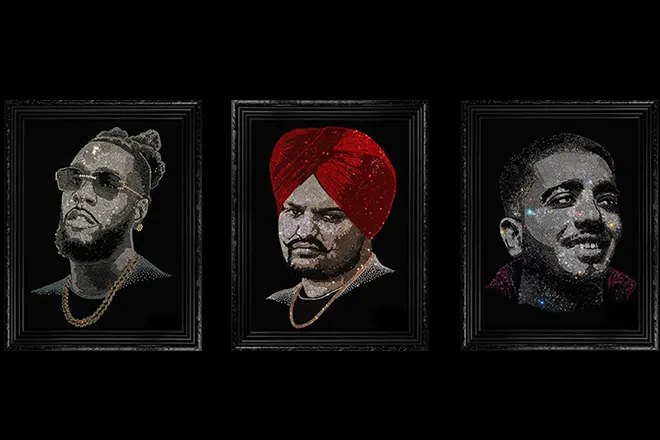 Asia
Sidhu Moose Wala's posthumous track 'Mera Na' proves that legends never die
The track features Burna Boy rapping & Steel Banglez on the beat
---
Some legends never die. When beloved Punjabi rapper Sidhu Moose Wala was assassinated on May 29, 2022, they killed the messenger, but they didn't kill the message. Nearly a year later, Sidhu's third posthumous release is 'Mera Na,' which has a feature verse by Burna Boy and Steel Banglez on the beat.
'Mera Na' means my name, and that's the focus of the video, which has 31 million views in less than a week and a half. Sidhu talks to his fans about his name and reputation from the grave in the form of murals, old video footage, and even when Drake is wearing his shirt at a concert. Burna Boy and Steel Banglez are in the studio recording the track together, but it's Sidhu who is still the star that can't be extinguished with a hail of bullets.
In the end, Sidhu is everywhere. His image is tattooed on people's arms as well as seen in the clouds, and on renderings of statues that should be built in his honor. The final words of the song, "Legends never die," are repeated a few times emphasizing that even years from now, people will still remember the name Sidhu Moose Wala.
Check out Sidhu Moose Wala featuring Burna Boy and Steel Banglez's 'Mera Na' below.