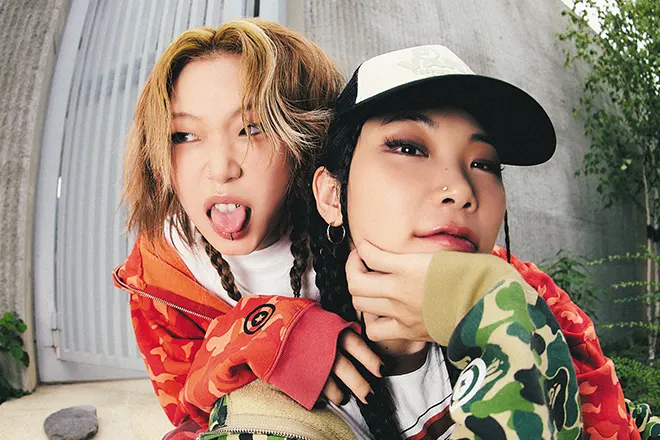 Asia
Bryn & SINCE team up for 'SWALLOW'
The 2 artists are doppelgangers
---
Bryn and SINCE's fans have thought that the two artists look alike, so the two Korean MCs decided to blow their minds and do a collab. 'SWALLOW' arrived on August 5 and it slaps because it shows off the R&B and Hip Hop sides of both artists.
The video starts with Bryn flexing at a photoshoot at a fancy hotel with her own pool where SINCE seems to be the photographer and creative director. Soon, the two are in the music studio and SINCE is going crazy in the recording booth. Later, they are on their way to film the video and trying to figure out what to wear. As soon as they make it to the video shoot, Bryn gets to show off her rhyming skills, which is a bit more R&B, but it fits nicely with SINCE's rugged raps.
While the two MCs might be doppelgangers, there's no mistaking their distinct styles on their new jam 'SWALLOW.'
Check out Bryn & SINCE's 'SWALLOW' below.