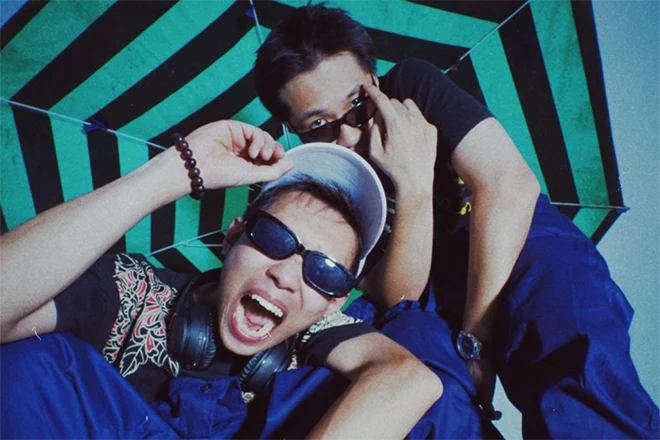 Asia
$A Milo, Coldzy & Touliver rage against the machine on 'Break the Rules'
The Vietnamese trio delivers hard-hitting bars & fiery flows over a Grungy breakbeat
---
Of the many things that iconic Rap Rockers Rage Against the Machine has shown the world, challenging the status quo sits at the top of it all. Whether that's through their lyrics that advocated for change, or their eclectic mix of Rock, Punk, and Hip Hop, the Californian outfit embodied the notion of breaking the norms.
On May 18, two Vietnamese MCs, $A Milo and Coldzy, alongside the seminal producer Touliver, released 'Break The Rules,' a four-minute track that brilliantly displays their version of raging against any and all machines with a bit of Vietnamese flavors in there for good measure.
$A Milo opens the track by taking on the honor of the first verse, bigging up Touliver and his production while he's at it. Then, the anthemic and rallying hook hits, "Break the rules yeah/Break-the break-the break-the rules yeah/Don't follow the pattern, we break the rules yeah/My mind is opened up, we never lose yeah."

Coldzy then takes over the reins and continues the fiery delivery that $A Milo started with. Complimenting their hard-hitting flow is Touliver's grungy breakbeat. A distorted, low-pitched guitar rhythm carries the tune, backed by deep drums. There's even a breakdown on the track's culmination, with raucous drums taking center stage. They make one thing absolutely clear here, they're not conforming to societal or genre norms.
Its accompanying music video was shot in the streets, featuring blue-collared workers, dancers, skaters, and everyday citizens. It's brilliantly spliced with still cuts of $A Milo and Coldzy along with slick edits bump just perfectly with the track's beat.
Check out the official music video for $A Milo, Coldzy & Touliver's 'Break the Rules' down below.