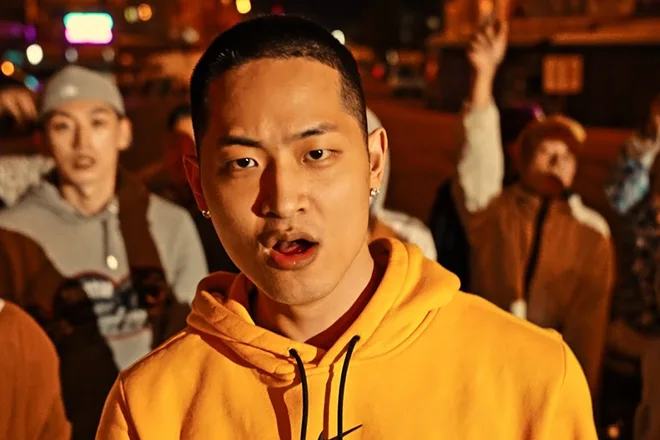 New Releases
Blase pops it for new album MultrillVerse
The Korean MC has been around for a while but never sounded like this
---
Sound the alarms! As the slowed-down syrupy sounds of Trap slowly start to fade away, Drill music is on the rise in Asia. While there is no Asian Drill sound yet, a few artists are going all-in on Drill, which has been making a lot of noise in the UK, New York, and Chicago.
Korean MC Blase just recently dropped MultrillVerse, a 14-track album that is nothing but Drill with a bit of Grime mixed in. It's easy to tell that Blase was listening to UK Drill when he made Multrillverse, as his Korean even has a bit of a British accent. The result is a highly listenable, energetic album, full of bangers.
The first single released is 'Pop It' with KOONTA, and it goes hard. The stuttering beat is instantly addictive and Blase goes for it on the song. KOONTA adds his flavor and 'Pop It' really pops off. The video is a good example of something that just rides the beat. There's nothing fancy about rapping in front of your crew, but 'Pop It' doesn't need fancy when it has that killer beat.
Other notable tracks on MultrillVerse are 'Bad News 2' which features oygli, which sounds like it was recorded in outer space. 'Gospel' with Chin and Gist does what it says by taking people to church, but still has those Drill drums in there for good measure.
Blase's Multrillverse is what a lot of Asian Hip Hop albums will be sounding like over the next few years as we get ready for the Drill wave to take over.
Check out Blase's video for 'Pop It' as well as the whole MultrillVerse album below.