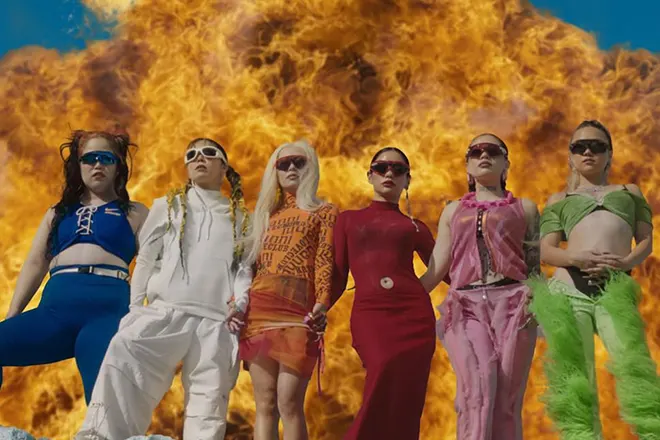 Asia
Awich, NENE, LANA, MaRI, AI & YURIYAN RETRIEVER rep hard on the 'Bad B*tch 美学 Remix'
The queens are here, so sit down & take them all in
---
When it comes to being one of Japan's most prolific female MCs, Awich stands head and shoulders above the rest. She is a seasoned vet when it comes to the Rap game, having released her first body of work, Inner Research, back in 2006.
17 years later and she's still having fun with it from linking up with one of Thailand's finest in OG Bobby to performing on the big stages like Rolling Loud to touring the region. Earlier in May, she dropped a stellar single with three fellow female Japanese MCs in NENE, LANA, and MaRI, titled 'Bad B*tch BIGAKU'. It's everything you'd expect it to be with a title like that – empowering, and absolutely unapologetic.
Two months after the release, on July 19, she released a remix of it. This time, it features two more MCs in AI, and YURIYAN RETRIEVER, alongside an accompanying music video. Awich, NENE, LANA, and MaRI kept their original verses, which are outrageously good, while the two newcomers to the track bring in an added touch with their very own flavor. Of course, all of them absolutely kill it, in complete bad b*tch fashion. The queens are here, so sit down and take them all in.
Check out the official music video for Awich, NENE, LANA, MaRI, AI, and YURIYAN RETREIVER's 'Bad B*tch 美学 Remix' below.