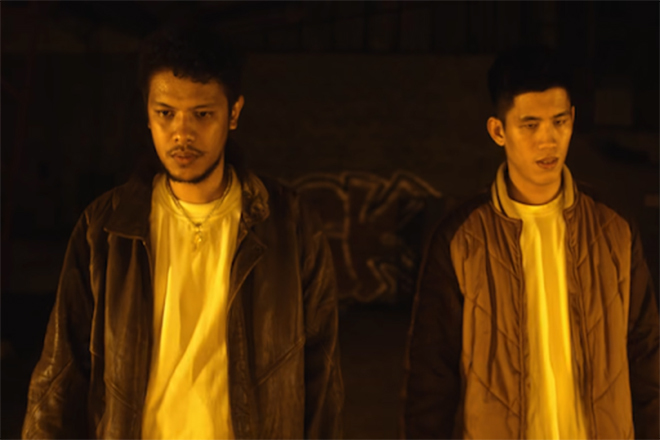 Asia
Awi Columna joins forces with Junnie Boy for the weirdly wholesome 'Tampuhan'
A Filipino marriage story unravels through comedic battle scenes
---
Marriage is not an overly common theme in Hip Hop, but Awi Columna tackles the subject with humor, as he links up with rapper and YouTuber Junnie Boy for a laid back, bluesy Trap joint titled 'Tampuhan.'
'Tampuhan' is an interesting title for a song about marriage, since it shares its name with a famous classical oil painting depicting a Filipino man and a Filipino woman having a lovers' quarrel by Juan Luna in 1895. Leading with a simple guitar riff and an unhurried drums, featured rapper and popular YouTube star Junnie Boy chants the melodic hook, while Awi's tight rhyme tells the story of 'Tampuhan' - as Awi and Junnie, both newlywed, set out to illustrate all the good and bad [mostly good] in marriage. Ultimately, despite conflicts and hardships, the duo seems to be loving their new lives and are thrilled to have found their better halves.
The music video for 'Tampuhan' is a comedic adventure. Opening with the duo rushing into an abandoned warehouse, they find out they're trapped with a five-minute countdown to complete their mission. This involves them having to battle some masked henchmen with flip-flops, clothes-hangers, and broomsticks - only to find that the real final level bosses are their wives. Just as the alarm goes off, Awi and Junnie Boy wake up from their bizarre dreams, relieved that their loving wives have not actually turned into super villains. The video ends with the rappers bickering with their partners, proving that true love will always remain a challenge.
Watch Awi Columna & Junnie Boy's 'Tampuhan' here.