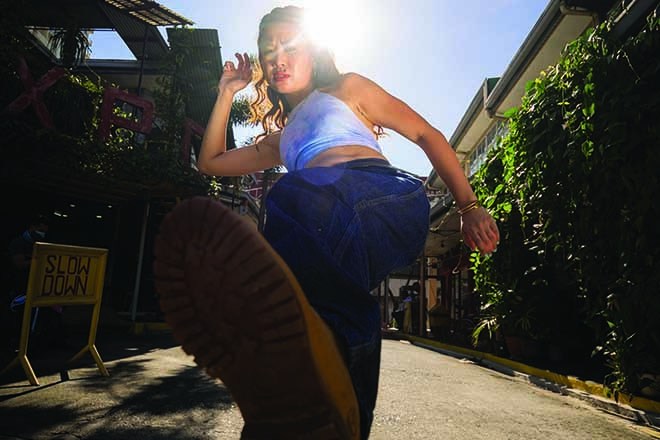 Asia
August Wahh uses bondage-as-anger-management in video for Bisaya track 'Samokan'
""Restraint as a form of discipline is something a lot of people in my culture experienced growing up."
---
Bondage is big in Asian Hip Hop right now as summer approaches. Last week, BIBI donned BDSM gear for her video 'BAD SAD AND MAD.' This week, August Wahh helps a client work through his troubles with Shibari in 'Samokan.'
In English, the closest translation to 'Samokan' is annoying. This bubbly song with an infectious vibe was produced by Guilty Keys, written in August's native Bisaya, and is about the nuisances in her life, whether its people or systems. August, from General Santos City in the Philippines, is joined on the track by Atlanta-based Cebuano rapper Cookie$. They both have a light-hearted look at people needing to chill out a little bit.
In the video for 'Samokan,' August and a friend run a bondage-for-hire clinic for men who desire unconventional treatment for anger management issues. They take the bossman's info, as well as his jewelry, wallet, and gun, and tie him up Japanese-style to try and fix his problems.
August wants to stress this is a purely fictional way of showing a fun track. "It is not a medically accepted form of therapy and I encourage those with anger or mental health issues to seek professional help. The music video is a creative expression and should not be taken too seriously. Bisaya people have imaginative humor, and this was a fun way of telling a fictional story. At the same time, restraint as a form of discipline is something a lot of people in my culture experienced growing up."
She continues, "Older generations used to discipline or punish rowdy children by tying them up to calm them down. My grandma used to do it to my dad where she would tie him to the faucet so she could give him a bath. If she didn't, he'd run off. My dad laughs about it a lot now."
"Bondage is often seen as something purely sexual or taboo, but bondage or Shibari is an ancient Japanese tradition and an art form and should be appreciated as such."
Watch August Wahh's 'Samokan' below.