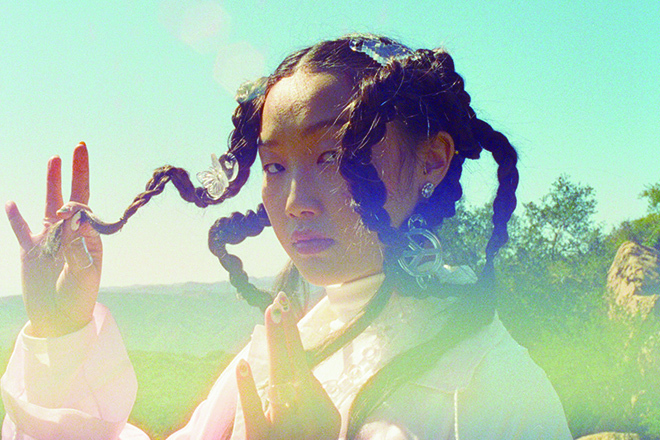 Review
AUDREY NUNA's 10-track album a liquid breakfast goes down smoothly
The Korean-American channels her lockdown journals for inspiration
---
The last year and a half hasn't been easy for anyone. With most countries experiencing lockdowns, solitude has become synonymous with life. For a self-described loner like AUDREY NUNA it was liberating. The results are a liquid breakfast, a 10-track breakout album of leftfield R&B fused with Hip Hop and a side of cool kids.
The concept record is based on her journals from the past 18 months, and listeners can expect lush Trap sounds to go along with her trademark confident bars and melodic choruses filled with soulful singing. a liquid breakfast starts with 'Typical,' which sets the mood for listeners and shows that she's actually an atypical R&B songstress over some 'Drop It Like Its Hot'-ish clicks and clacks. In the next song, 'Comic Sans,' AUDREY goes bar-to-bar with hot-rapper-of-the-moment, Jack Harlow, while ruminating that she is treated like the detested font.
It's clear that AUDREY NUNA can craft beautiful songs from her life experience – in this case driving around the New Jersey suburbs and singing to herself. 'Blossom' is about growing up, she says, and listening to the life stories of her grandmother, whose voice she added to the outro. Other standout tracks include 'Damn Right' and 'Baby Blues.'
Listen to AUDREY NUNA's a liquid breakfast below.