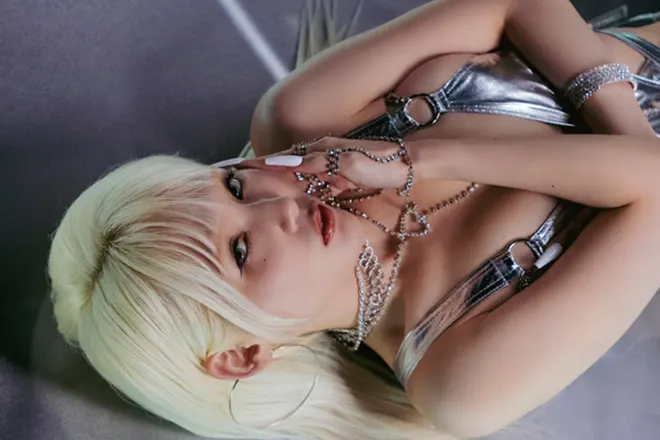 New Releases
Ash-B flashes it all for cash on 'My Name is Money'
Mainstream Drill is taking over
---
At LiFTED we like to make predictions, so we're going out on a limb and saying that 2023 is the year that Drill really hits the mainstream. While Drill has had its time in the spotlight with artists like Pop Smoke, 2023 is going to be the year of all-Drill-everything.
Case in point is Ash-B's brand new Drill heater 'My Name is Money.' Starting off with a flipped sample of Eminem's 'My Name is,' Ash-B gets as lyrical as she is sexy. She raps inside of a fish tank in a skimpy silver bikini, busts lyrics in a pimped-out KTV room, and even goes hard over a lot of dollars on the ground. Visually, Ash-B has it going on. For a lot of rappers, that's good enough, but not her. As an MC, Ash-B is flexing hard. She's got skills on the mic that can't be denied.
That's why 2023 is the year that Drill hits the mainstream. Most previous UK or Chicago or New York Drill tracks have an element of darkness and gangster in them. 'My Name is Money' is the perfect template for bringing it into the light and hitting the Pop charts. While the BPMs are slow, the song and the MC is made for radio play.
In 2023, we're going to be seeing a lot more of mainstream Drill, and we'll be seeing a lot more of Ash-B.
Check out Ash-B's 'My Name is Money' below.