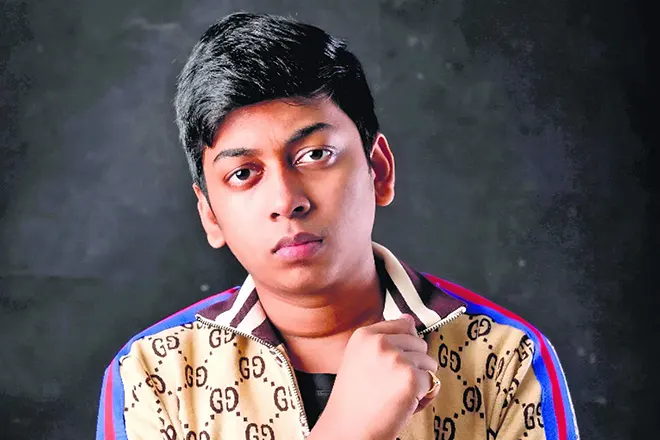 Asia
Ankith Gupta's Time Machine features 51 artists over 27 tracks
The album has 10 genres of music in 7 languages
---
To say Chennai-based producer Ankith Gupta is obsessed with numbers would be an understatement. In 2020, he recorded a song called '7500,' a Hip Hop track that featured 12 singers with lyrics in 14 languages - Tamil, Telugu, Kannada, Malayalam, Hindi, Bangla, English, Arabic, German, Italian, Nepali, Jamaican, Swedish, and Spanish. This earned the producer, who was 17 years old at the time, an entry in the Guinness Book of World Records for the most languages in one Hip Hop song. The song was called '7500' since he estimated that he spent 7,500 hours from the concept of the song to the finishing touches on the video at the end.
So how could he top that?
Ankith recently released Time Traveling, a 27-track album that features 51 artists on 27 tracks in 10 genres of music in seven languages. Not too bad for a 19-year-old with a spreadsheet of over 300 artists who he has collabed with in the past or wants to work with in the future. What's even crazier is that Ankith got his idea from watching The Big Bang Theory, where they discussed Steven Hawking's time traveler concept.
Time Machine has a bit of everything on it from Trap to Drill to EDM to LoFi to Hyperpop. Ankith has the drive to do things that no one has ever done and he's accomplished that with Time Traveler. Let's see if there are any new Guinness Book of World Records for this one.
Check out Ankith Gupta's Time Machine below.