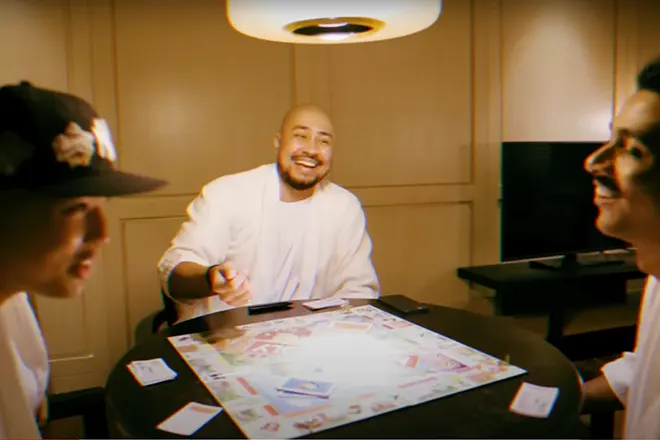 New Releases
Aman RA, DATO' MAW & Kudoshi link up for a Malaysian anthem 'Runcit'
Four languages, one message - they run this
---
Kedai Runcit in Malay loosely translates to a convenience store in English. Often nestled in the corner of a street, it's the kind of store that everyone patronizes – from household needs to late night munchies - a kedai runcit has it all. Malaysian rappers Aman RA, DATO' MAW, and Kudoshi pay homage to them on their brand new track 'Runcit,' but stylistically saying it as "run sh*t". That's because they do.
Kuala Lumpur-native Aman RA kicks off the collaborative track with a silky smooth flow, setting the pace for the next two rappers to follow. He raps his verse in Malay and English, while DATO' MAW goes to town with his mother tongue Mandarin, as well as a blend of Malay and English. Kudoshi completely kills it on the track's final verse, with the rapper exhibiting his spitting prowess through Tamil, Malay, and English.
In the music video, the three MCs are seen patronizing a kedai runcit, playing monopoly in bath robes, and flaunting their bikes and cars during their individual scenes. Who said you can't have fun while you run sh*t? This is Malaysian Hip Hop at its finest, incorporating and celebrating all cultures and languages unique to the country all at once.
Check out Aman RA, DATO' MAW, and Kudoshi's 'Runcit' below.