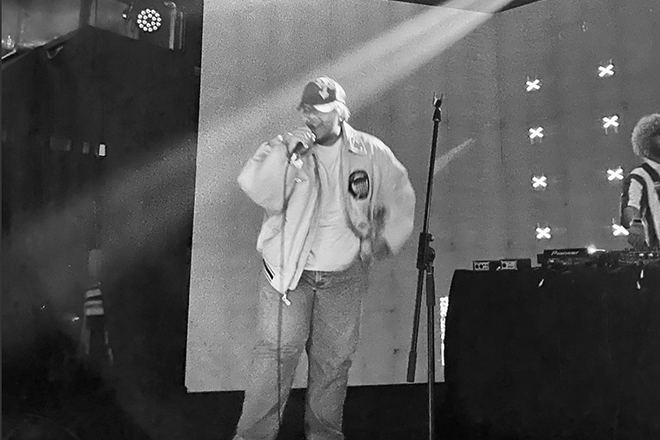 Asia
Afiq Not Nice sets his goals high with Rookie of the Year mixtape
The Malaysian rapper puts himself in elite company
---
What do Shaq, LeBron, LaMelo, Kyrie, Luca, Ja, and Andrew Wiggins have in common? They all won the Rookie of the Year award in the NBA and went on to have amazing basketball careers. Malaysian rapper and producer Afiq Not Nice takes that as inspiration and named his latest mixtape Rookie of the Year in hopes that he will one day be as heralded as the names above.
With seven self-produced tracks, Rookie of the Year shows a few different sides of Afiq Not Nice's rapping and production skills. The first track, 'Easy Money,' is an instrumental intro that feels like what Afiq Not Nice thought walking out onto an NBA court would sound like. The second track, 'SOUTHPAW OUTLAW' is the standout track on the mixtape. Even though it was previously released, Afiq sounds great on here as it's light and bouncy and ready to be heard in cars that are driving by.
'Fever Dream,' the third track, is one of the two brand new tracks. On it, Afiq goes hard into the Auto-Tune, but it's got a groove to make the head bop. F. Rider throws a verse down and he gets in a really good one-liner, "I'm eating all your girlfriend's poutine." 'Legroom' and 'Lamelo' keep his love of the NBA front and center.
Getting into the NBA is no easy task. Just like becoming a decent rapper or producer is hard. Afiq Not Nice shows a lot of promise for the future on Rookie of the Year.
Check out Afiq Not Nice's Rookie of the Year below.