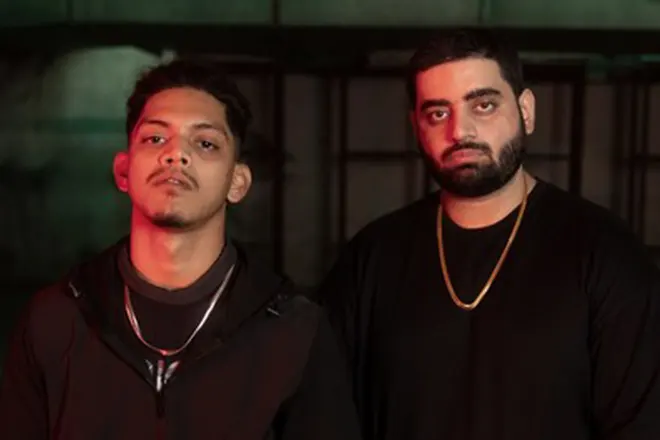 New Releases
The sound of New Delhi gets refreshed by Ab 17 & Sez on the Beat
The 8-track EP TEZ FILAM was released on November 17
---
The southwest side of Delhi is a no-go for many people. Criminals roam freely and if you aren't careful, you may end up getting your wallet, chains, or shoes snatched. For Ab 17, the dichotomy of Delhi is that he loves where he's from, but he also wants to get out as soon as possible because of the danger. Teaming up with Sez on the Beat, the man behind the sound of Gully Hop, Ab 17 has just released TEZ FILAM, an eight-track banger paired with eight instrumentals to rhyme on.
From the first second of the first song, Tez Filam, it's obvious that Ab 17 and Sez on the Beat are a great fit. Ab 17 dark rhymes are on point, and Sez's beats feel crafted for the newcomer MC instead of just off a beat tape. 'Gande Ilaake Se' and 'Invoice' go even deeper as the producer and the MC show that the trap can be anywhere in the world.
No debut Hip Hop EP would be possible without the mention of money, and that's where Ab 17 goes on '100K Note.'The rest of the tracks are unhurried and put Ab 17 on the map for the future of Indian Hip Hop.Putting out the instrumentals, too, is a good look since up-and-coming rappers can do their thing over the beats, and then who knows what can happen.
After being discovered in 2021 by Seedhe Maut, Ab 17 got to get on a song with them and a beat by Sez. Since that first time working together, the two have formed a bond that is shown throughout the TEZ FILAM EP.
Check out the visualizer for Ab 17 and Sez on the Beat's 'MKC' and listen to the whole album below.