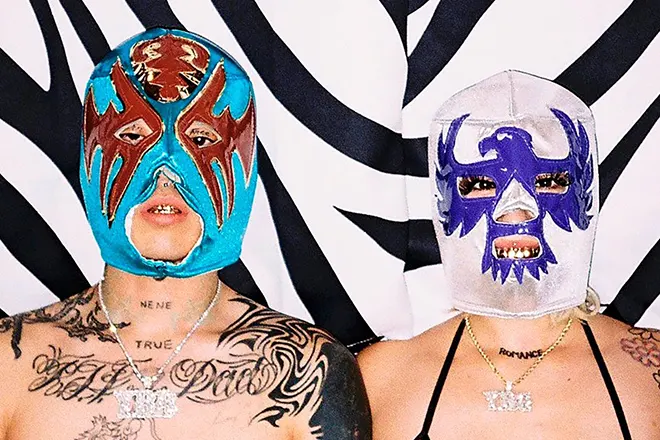 Asia
Yurufuwa Gang embarks on a high-octane Journey to everywhere
The group's 4th album sees them continue with their eclectic sound
---
In an interview with producer Ryan Hemsworth, Yurufuwa Gang revealed that they're heavily inspired by legends of cinema such as Quentin Tarantino and Harmony Korine. This pretty much explains their over-the-top, high-octane energy that has influenced everything from their music videos to their eclectic sound.
Their latest album, Journey, continues to please their fans and confound their naysayers with trippy visuals, psychedelic sounds, and unorthodox lyrics. Never to confine themselves to any box, the Japanese duo continues to push boundaries and limits with their music on Journey.
From Hyperpop ['Bon Voyage', 'Vibration'] to UK Garage ['Ms. Groove & Mr. Freaky', 'JOURNEY'] to Middle Eastern-inspired rhythms ['On The Ground'], Yurufuwa Gang refuses to stick by traditional Hip Hop structures – delivering a body of work that rewards repeat listening, as new influences are uncovered each time. The producer Automatic, who worked on the record, claims that "Yurufuwa Gang is a genre."
Yurufuwa Gang is composed of members NENE and Ryugo Ishida – and you can't enjoy their art without considering their music videos, too. Journey has gotten two visuals so far – one for their lead single 'On The Ground' and another for 'Bon Voyage'.
In the former, the duo travel to Egypt, taking to the streets of Cairo with their signature flair of the extreme. Directed by Kosuke Aoki, the trippy visuals are a necessary complement to the eccentric track. In 'Bon Voyage', also directed by Aoki, Yurufuwa Gang finds themselves in South Asia – interacting with the local community and exhibiting their natural charisma to everyone in the video.
Watch the music videos for Yurufuwa Gang's 'Bon Voyage' and 'On the Ground' as well as listen to the full album below.