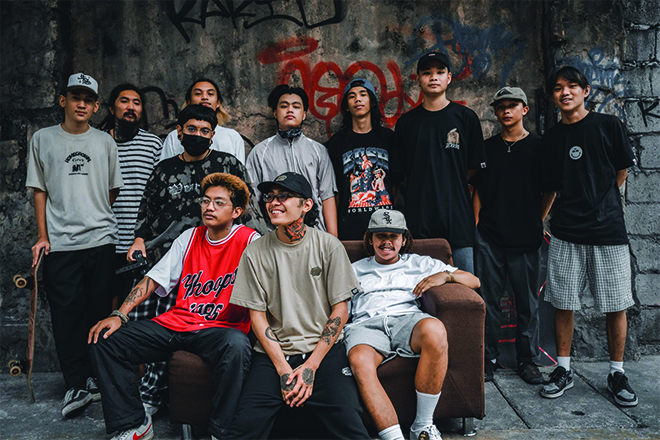 Asia
Filipino rap crew 1096 Gang drops 'Gawin' music video
Their previous track 'Pajama Party' went viral on TikTok
---
The Filipino rap crew 1096 Gang has put out a music video for their new single 'Gawin.' In it, the crew trades bars over a chilled-out beat by producer BRGR. 'Gawin' is a follow-up to their massive previous hit 'Pajama Party [Cypher 1]' released last December. That song was a huge hit on TikTok, and the video has over 46 million views on YouTube and another eight million streams on Spotify. So the bar has been set very high.
'Gawin' opens with the crew chilling on a couch in a street in Manila, where they casually trade rhymes back and forth against some sick skateboarding tricks in the foreground. This five-member group hails the Mandaluyong section of Manila, and consists of Guddhist, Ghetto Gecko, Youngwise, Polo Pi and Luci J. The fast-rising crew released their debut track 'Eat The System' on YouTube back in 2018. 'Pajama Party' and another song, 'Buhay,' are available on streaming platforms, and now the 1096 gang has amassed a large following to match their streaming success.
Check out 1096 Gang's latest track 'Gawin' below.