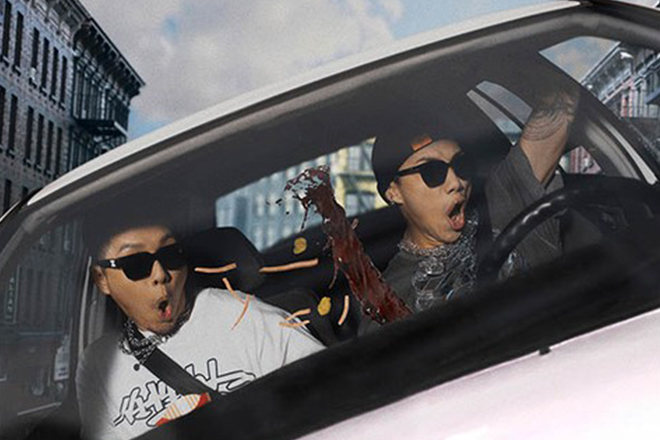 Asia
ØZI & Soft Lipa imagine their own demise on 'Death Trip'
Hip Hop & R&B collide for a trip to paradise
---
ØZI and Soft Lipa have had really good years. ØZI has dropped a few well-received tracks and we last saw him on LiFTED with Dizzy Dizzo and jumping the border with Japan's ¥ellow Bucks. In a big surprise, Soft Lipa won three Golden Melody Awards, and he performed on the finale of MTV's THE RAPPERS. These two have combined for a bit of year-end fun on 'Death Trip,' a wild ride to the dark side and back.
In the beginning, ØZI swings by Soft Lipa's house and studio. They both greet Lipa's daughter, who ends up playing the necromancer in the video as she has LEGO versions of both of the stars. The video cuts to the singer and rapper in a flipping car with their McDonald's flying all over the place as it goes upside down. ØZI is up first and he sings about not wanting to die but if he does, he's curious about the VIP list at his funeral. He even alludes to donating his organs as well as getting a few Mutant Ape NFTs.
Soft Lipa on the other hand is a bit more concerned about seeing his daughter grow up, paying the bills, and naming his unborn son. Luckily, Lipa's daughter comes to the rescue and flips the LEGO car back over and they both land safely. Soft Lipa even catches a McNugget in the mouth for good measure.
Check out ØZI and Soft Lipa's 'Death Trip' below.