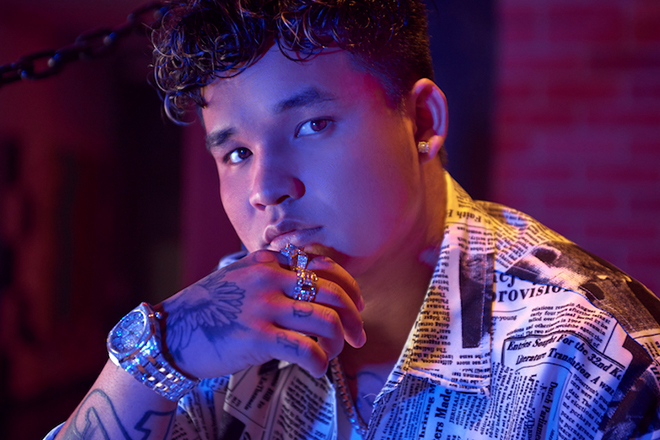 Asia
Star2 & $tupid Young link up for 'Big Bands'
Bank robbery is the name of the game
---
Star2 is a newcomer on the Asian Hip Hop scene with an amazing backstory. $tupid Young is an OG to this Hip Hop thing. Together, they just put out 'Big Bands,' a Grand Theft Auto-inspired animated video about a bank robbery with a lot of strip club scenes.
Even though Star2 is from San Diego, California making waves in music right now, things weren't always easy. As a matter of fact, Star2 was born in a refugee camp in Thailand. His people are the Kar-en from Burma, but they have suffered from genocide by the Burmese and the Myanmar government. After Star2's family's village was burned to the ground, they walked 500 kilometers to get away from the attacking soldiers. The camp where he was born is on the border with Myanmar and housed 55,000 refugees.
Star2's grandmother won the lottery to get a visa for the US and took four grandkids with her. Star2's early life was poor and gang violence was all around him. He took solace in music and is now getting some notice with recent collabs.
'Big Bands' is animated in GTA fashion with $tupid Young going into a bank to get some money by force. As he leaves with it, Star2 is there with the getaway car. They head to the Big Bands strip club and basically throw all the money into the air that they just stole. It seems as though Star2 and $tupid Young are the Robin Hoods of Cali Asian Hip Hop who steal from the rich and give to the dancers.
Check out Star2 and $tupid Young's 'Big Bands' below.