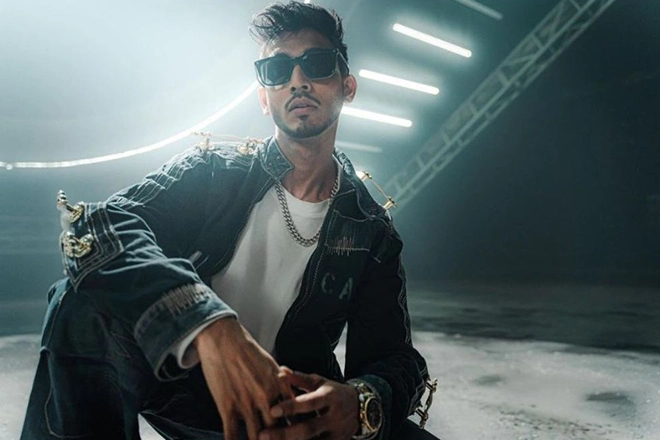 Asia
Talha Anjum drops a killer freestyle with Savage & Shareh
Karachi stand up
---
Talha Anjum is one of the biggest and most consistent names when you look into the Pakistani Hip Hop circuit. He's also part of the prominent Rap duo Young Stunners, where he partners up with his best friend, Talhah Yunus. He's been going at it from as early as 2012, and there aren't any signs of him slowing down for anything. The Karachiite MC's name holds weight, and when he spits, you're going to want to listen.
On July 5, he released a freestyle with two young Pakistani MCs, Savage and Shareh. It's titled 'WISH 2 DIE,' and was produced by Umair, who has previously done up tracks with Talha Anjum as well as for Young Stunners. The beat is minimal and mellow – a droney synth plays in its background, while a steady kick and snare drum pattern carries its melody.
Talha Anjum opens the freestyle via its first verse, which he absolutely murders. Just based on his flow and tone, one can tell that he has nothing to prove by weaving through his lines with a smooth drawl. He's been doing this rap thing from early, and no one can step to him. The bar he drops, "You go f*** any b**** you want, boy don't f*** with me/This is Karachi, the legacy is stuck with me," encapsulates it all perfectly.
Savage and Shareh both drop killer verses that follow through from it, stepping up to the plate with mics in hand – dropping references to names like The Notorious B.I.G., Kendrick Lamar, and Rick Ross while they're at it.
Check out Talha Anjum, Savage, and Shareh's 'WISH 2 DIE FREESTYLE' below.