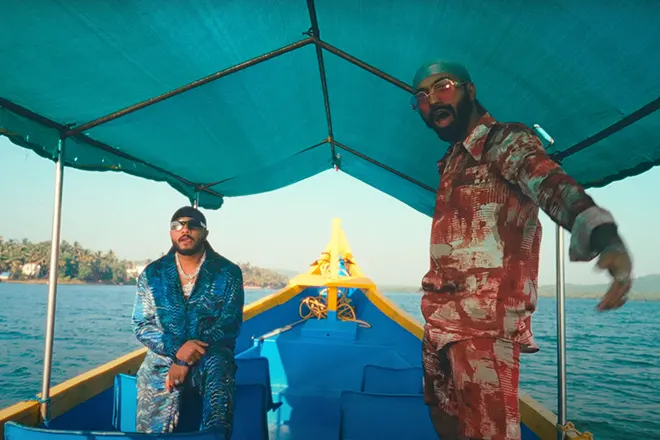 New Releases
PRAA: Raftaar & Prabh Deep is a collab straight from a parallel universe
The two MCs are happy & having fun on their 4-track EP
---
When you have a four-song EP, you can't make even one misstep. Even if you only have one bad track, you still ruin 25 percent of your music. With that in mind, Indian Hip Hop royalty, Raftaar and Prabh Deep, have joined forces to make a slamming 4-track EP, PRAA, and each track is better than the next.
When two MCs make a song together, they see that they gel and keep going in the studio. This happened with Raftaar and Prabh Deep and now we are the lucky ones to get to hear all their music madness. Raftaar seems like he's exactly where he wants to be, and Prabh Deep is back on his 2017 Hip Hop sh*t because he's got some competition on the mic that isn't himself.
On the first track, 'ABBU,' the MCs come out swinging. They both talk about how they are the dopest with swag on 100 but are having a blast at the same time. Raftaar is so effortlessly lyrical on the track that it's crazy. Prabh also comes in with the energy to start this off properly.
The first thing that is heard on 'BADNAAM' is that crazy sample. It goes around in surround sound, and then the beat drops. It feels like both MCs are really rapping on it, even in the second verse when the beat drops in and out. On 'HELLO,' they are coaching "sinners and winners." The official visualizer for the video goes with the PRAA EP cover and gets into the 3D monkey business.
The final track is 'TRAP PRAA' and it just slams because of the flute on the chorus and the subtle snaps on the beat. It ends the EP on a high note and shows that when two well-respected MCs get together and have some fun, amazing things happen. The video also shows how good life can actually be in 2023.
Check out the video for 'TRAP PRAA' and listen to the whole PRAA EP below.