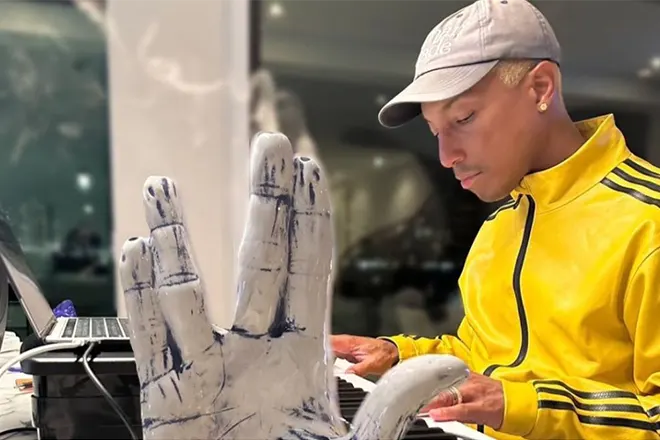 Asia
Japanese streetwear brand NEIGHBORHOOD drops a Pharrell Williams incense burner
Do you want the top-tier producer's Midas touch in your house or studio?
---
Pharrell Williams is a staple name in the music world. Even if his glorious career as a recording artist, both solo and as part of N.E.R.D was brushed aside [which would be a ridiculous thing to do], his track record in reaching the top charts as a producer is second to none. His iconic four-count start in his production has become a producer tag of sorts for him, and everyone would know immediately who's behind the track's instrumentation upon hearing it.
Pharrell has got that Midas touch. Now, you could own a piece that is modeled after his very own right hand, bringing that Midas touch into your own house or studio. The piece in question comes from a collaboration between the Japanese streetwear brand NEIGHBORHOOD and Pharrell himself, and it's an incense holder.
The limited edition piece is shaped after the Vulcan salute and features Pharrell's initials in a faded blue on the wrist of the modeled hand. The dopest part of it all is that the smoke comes out of the fingertips, it's almost as if everything Pharrell touches brings out the heat.
Check out NEIGHBORHOOD x Pharrell Williams' incense holder here.