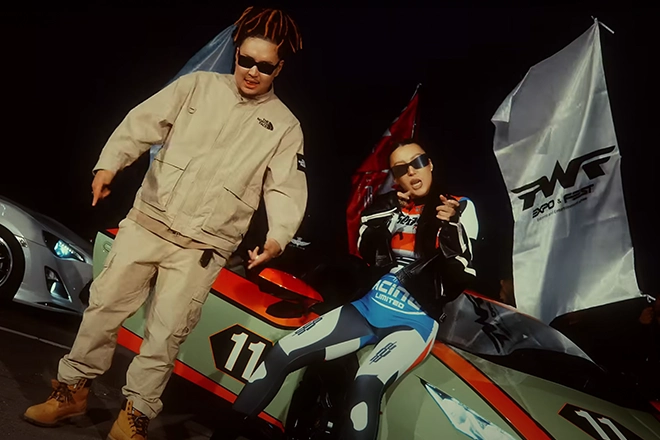 New Releases
Mrs M & GINJIN team up for Power Expo Festival Anthem 2023 'Mongol'
This is what you came for
---
Mongolia is a vast land with a deep history and interesting people. That same land is modernizing at a rapid rate, and The Power Expo Festival presented by VEP Entertainment Productions that is happening on June 1 to June 4 is one part mega concert with amazing headliners from within Mongolia and outside of it, as well as a showcase of some of the coolest cars and motorcycles in Mongolia has shown by the VIP Auto Club.
An event as exciting as this needs an anthem. Mrs M and GINJIN, two of Mongolia's most respected MCs, take care of that as they bring the noise for 'Mongol.' GINJIN starts it off by repeating the phrase, "I wake up in the morning and I thank God," a line rejiggered from Ice Cube's 'It Was a Good Day." Then GINJIN gets to rapping and he's just flat-out dope on everything he does. 'Mongol' is a mid-tempo banger with some drums that will pump coming out of the stereos of some of the best rides.
Mrs M shows up next, and she's got box braids to die for. She adds some shine to the song with her singing on the chorus. But make no mistake, when Mrs M raps, she's putting heads on sticks. She starts her verse off decked out in Moto-gear with "I've got a lot of enemies/They got a lot of jealousy" and it's over from there. She's bad to the bone and she knows it, and now we all do.
'Mongol' is an anthem that builds on the excitement coming to Mongolia on June 1 to June 4 at the Power Expo Festival with the headliners The Hu, Mongolia's metal kings, as well as DJ RayRay, Taiwan's EDM and Hip Hop Queen. Other dope Hip Hop acts to catch are Big Gee, Mongolia's OG MC, and Taiwan's Planet Hip Hop [Famous/DJ Cross Cuts/NeKBRACE, and DJ Marcus Aurelius].
Check out Mrs M and GINJIN's 'Mongol' below, and get tickets to the Power Expo Festival here.