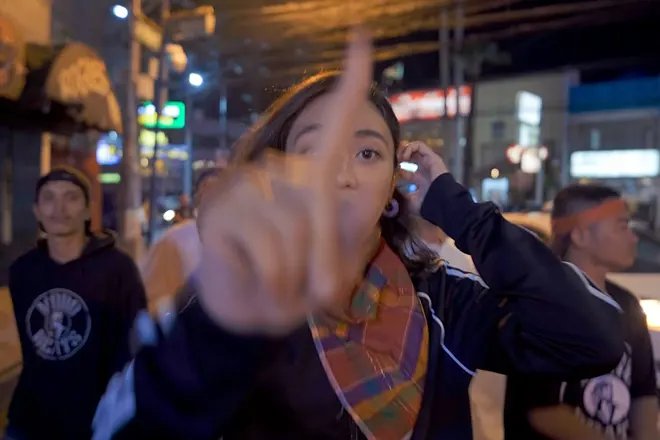 Asia
Miss A takes listeners 'Back 2 these streets' with an Old School heater
She nonchalantly spits her rhymes in one-take video in Manila
---
You don't need a big budget or have stimulating visual effects in your music video to make a statement. Sometimes, all you need is a camera and your crew with you. The Filipina MC Miss A exemplifies this exactly in her brand new music video, where she literally takes the audience 'Back 2 these streets.'
The three-minute track features a laid-back Old School beat by DJ Medmessiah, a Morocco-born, Manila-based producer and DJ. Miss A's flow and rhymes compliment the bump flawlessly, as she nonchalantly strolls down the streets of Manila at night with her crew, dressed in Morobeats merchandise – an independent Filipino record label of which Miss A is a part.
There's a whole slew of new sounds and formulas that Hip Hop has birthed in recent times, but Miss A and DJ Medmessiah bring it back to basics on this number, and it's such a great take. Miss A describes herself as "a young one evolving with Hip Hop", and we can't wait to see what she evolves into next.
Check out the music video for Miss A's 'Back 2 these streets' below.