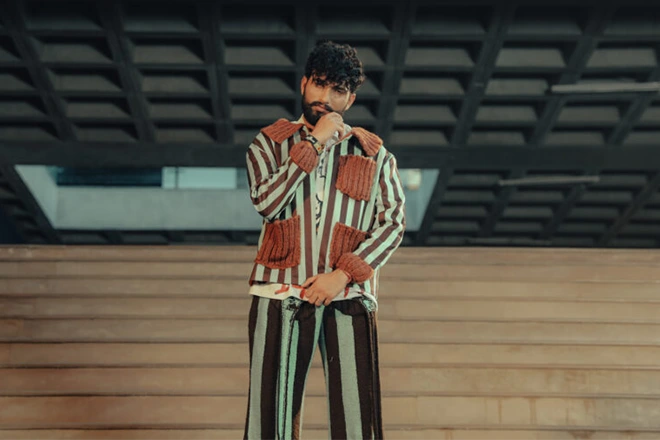 Asia
MC Square reps Haryanvi culture On 'Laado'
The song combines contemporary Hip Hop with traditional Indian music
---
Coming in hot after winning the reality TV competition MTV Hustle 2.0, MC Square is continuing to champion traditional Indian music styles on his latest release, 'Laado.' The song touches on his experiences with Haryanvi culture and details his unwavering devotion towards an unnamed muse.
Inspired by artists like Gravity and Srushti Tawade, MC Square is focused on shining bright lights on Indian traditions and cultures. He describes the song as a "flirty rap" mixed in with "folk melodies." MC Square does double duty of both rapping and singing throughout the track. The track's production was handled by Hiten, who sets up a serene atmosphere for MC Square to croon about his undying devotion to the love of his life.
'Laado' also comes with an AI-assisted music video as we see traditional Indian dancers being filtered through cyberpunk-esque vistas while they perform. This is a great visual representation of MC Square's ability to bring the past and present together.
Watch the music video for MC Square's 'Laado' below.